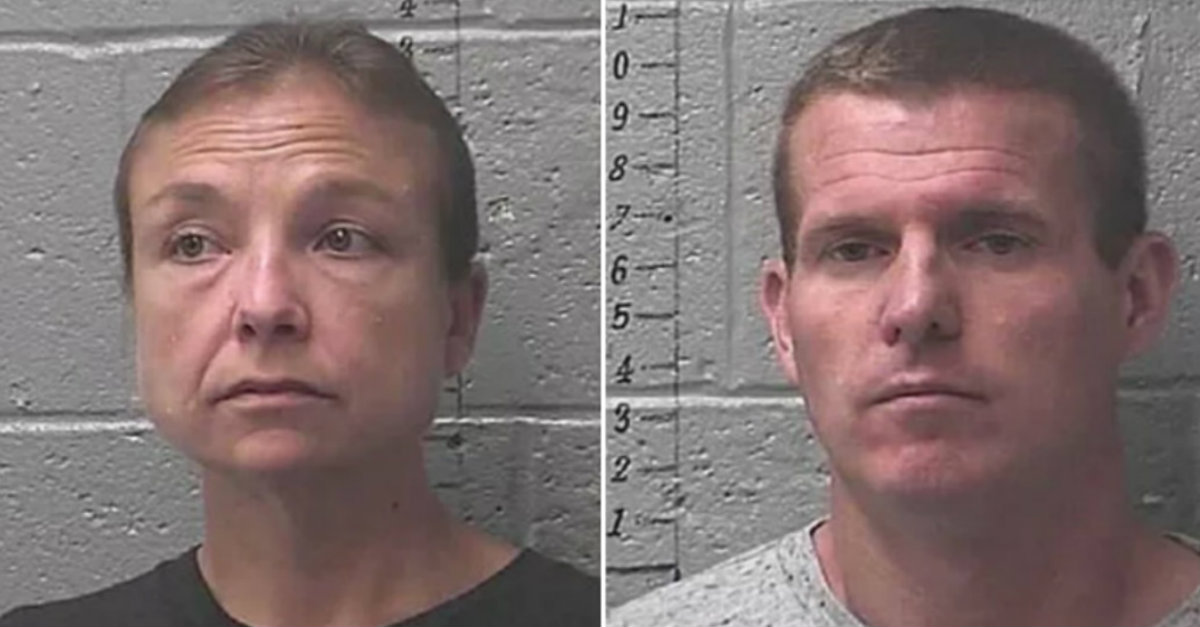 Missouri couple Laura Cheatham, 38, and Daryl Head, 38, were arrested Tuesday for allegedly keeping four children inside small boxes, according to KMOV. The kids had no light, no windows, and no access to real restrooms, authorities said.
"I've seen some pretty nasty things, but nothing this deplorable," St. Francois Sheriff Daniel Bullock told the outlet. "This is the kind of thing that happens somewhere else, not here."
The sheriff's office said authorities got a hotline tip that kids were being locked inside boxes sealed with plywood and screws. Investigators with the Missouri Children's Division and police showed up to the home, according to the sheriff's office. They claimed a man wouldn't let them in at first. Nonetheless, they managed to get inside, and discovered a woman taking off screws and plywood covering entrances to several spaces. Out came the children, investigators said.
The children were described as three girls and one boy, between the ages of 5 and 12. They had been at the residence for a few weeks, investigators said. Boxes were allegedly  "smaller than a jail cell." No plumbing. The kids might have used floor vents for restroom purposes, authorities suggested.
All things considered, however, they seemed to be in good health. The children, initially adopted by Cheatham and her estranged husband, are reportedly now in the care of the government.
Head and Cheatham both face four counts each of second-degree kidnapping, and endangering the welfare of a child creating substantial risk. They could not be reached for comment. 24th Judicial Circuit records obtained by Law&Crime show no attorneys of record.
[Mugshots via Farmington Police Department]
Have a tip we should know? [email protected]