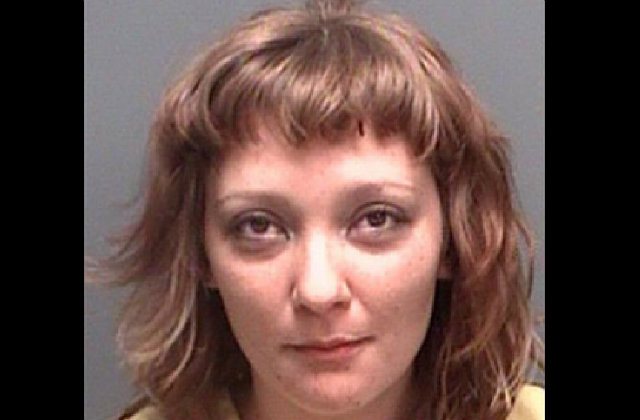 There are better ways to meet the police than this: a Florida woman is accused of pleasuring herself on a cop's arm. Nicole Shankster, 34, was booked late last Tuesday on disorderly intoxication in a public place and battery on a law enforcement officer, according to Pinellas County jail records.
Cops said Shankster acted out that day. And by acted out we mean masturbated. A female police officer said she tried to stop her, but the suspect "did intentionally sexually satisfy herself on my left arm and lick my right arm while I was restraining her from masturbating while in police custody."
The intoxication charge is just a second-degree misdemeanor punishable by up to 60 days in jail. That battery charge is decidedly heavier. Normally, this would just be a first-degree misdemeanor, but this is being treated as a third-degree felony since the alleged victim is a cop. Shankster faces up to five years in prison for that.
Shankster is being held on $5,100 bond and is awaiting trial. Records are unclear as to whether she has an attorney.
[Mugshot via Pinellas County]
Have a tip we should know? [email protected]