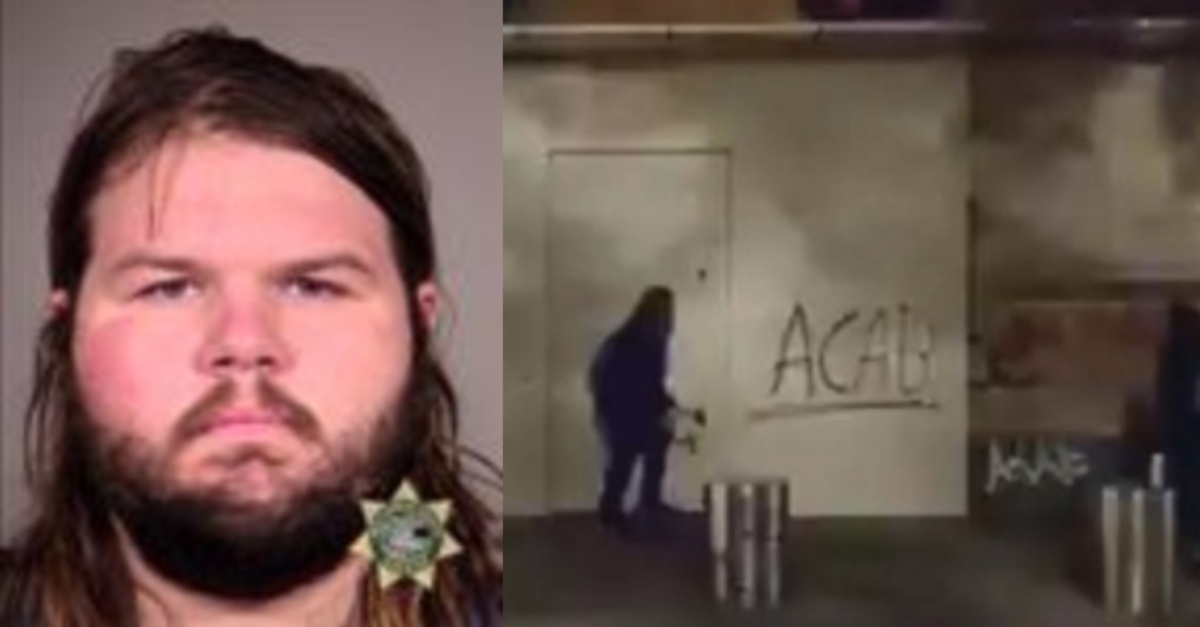 As seen on video, a man hit another individual using what seemed to be a hammer in Portland. The Department of Justice in the District of Oregon says that attacker is Texas man Jacob Michael Gaines, 23, and his target was a federal officer.
The defendant was seen using the tool to damage a barricaded entrance at the Hatfield Federal Courthouse, prosecutors said. Federal law enforcement was inside and tried to stop Gaines from breaching the barrier.
They tried to detain him, but the defendant hit a U.S. Marshals Service deputy three times using the hammer, authorities said. The officer was hit in the left shoulder, lower neck, and upper back, but managed to deflect the attack so he wasn't seriously injured, according to investigators. Authorities apprehended Gaines, according to this account.
Texas man charged with assaulting @USMarshalsHQ deputy with hammer during weekend protests in #Portland. Read more: https://t.co/ckm2P9ZGN0 #federalcourt pic.twitter.com/fLKuYuXpjx

— U.S. Attorney Oregon (@USAO_OR) July 13, 2020
As seen on video, another person and the man identified as Gaines leaned against a door. Law enforcement stormed out as the man apparently struck one of the officials multiple times using an object that does look an awful lot like a hammer.
Gaines's attorney of record, federal public defender Bryan Francesconi, declined to comment when Law&Crime reached out by phone.
Portland police reported the allegation back on Saturday.
"Federal Officers reporting a subject was breaking down a door of the Federal Courthouse with a hammer creating a hole in the door," they said. "Officers came out and one was deliberately struck in the head and shoulder with the hammer. An arrest was made. Pepper spray and CS gas deployed."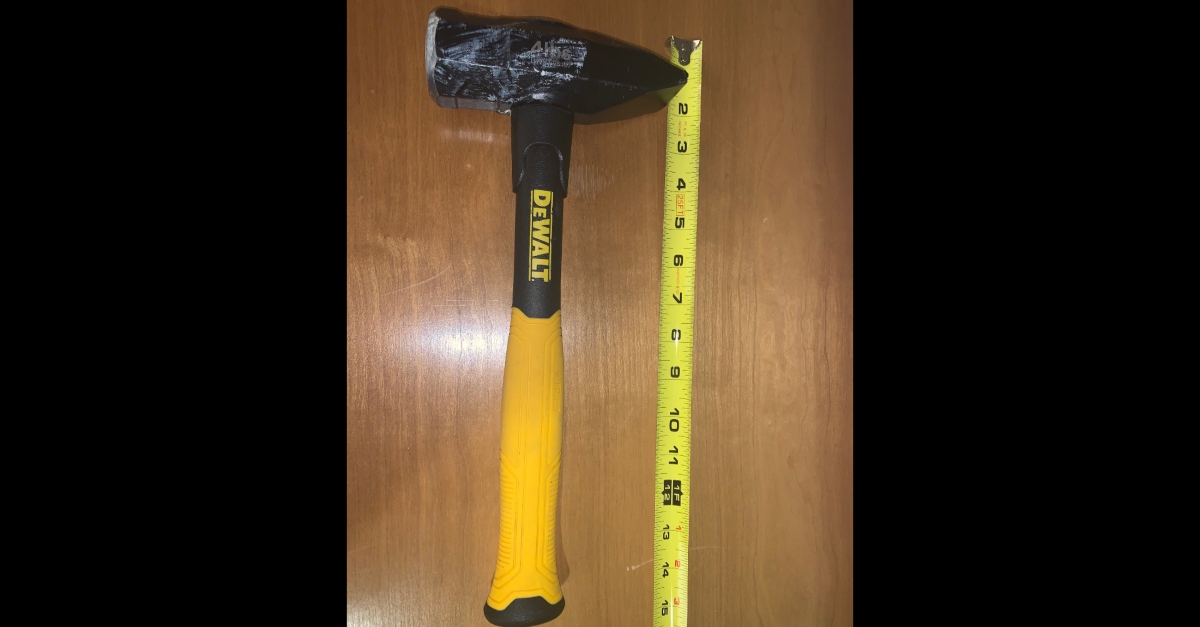 [Featured image via Department of Justice; image of hammer via Portland Police]
Have a tip we should know? [email protected]