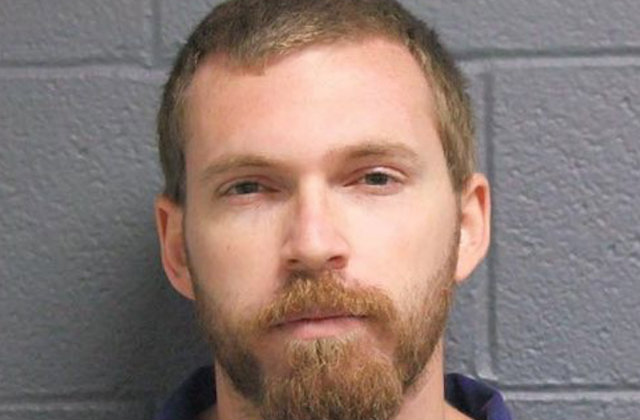 In September 2008, Christopher Mirasolo, then 18, sexually assaulted a 12-year-old girl. Now, years later, even after pleading guilty to the crime, he has gotten joint custody of their son, according to a Detroit News report.
"This is insane," said the victim's attorney Rebecca Kiessling. She said her client, now 21, was blindsided by a ruling from Sanilac County Judge Gregory Ross. The judge revealed the victim's address to Mirasolo, and ruled that Mirasolo's name be added to the birth certificate of the child, who is now 8. A DNA test established paternity. Kiessling said this was done without her client's permission, or even a hearing. Now, she says her client could not "move 100 miles from where she had been living when the case was filed, without court consent."
"An assistant prosecutor on this, Eric Scott, told me she had granted her consent, which was a lie — she has never been asked to do this and certainly never signed anything," Kiessling said. They're fighting this decision under the federal government's Rape Survivor Child Custody Act, and a hearing has been scheduled for Oct. 25.
Neither Ross nor Scott could be reached for comment by the Detroit News. Kiesseling said that Mirasolo held captive her client, her client's then-13-year-old, and the girls' friend at a vacant house. Facing a possible life sentence after his arrest, the defendant pleaded guilty to a lesser charge of third-degree criminal sexual conduct. He served six-and-a-half months of a one year sentence to take care of his sick mother, Kiessling said. Meanwhile, the victim chose to keep the baby.
He was later convicted in 2010 of sexually assaulting a victim between ages 13 and 15. He served four years, Kiessling said.
She and her client said this joint custody situation happened after the county surveyed child support. The now-grown victim, who remains unnamed because the Detroit News doesn't identify sexual assault victims, said "I think this is all crazy. They [officials] never explained anything to me. I was receiving about $260 a month in food stamps for me and my son and health insurance for him. I guess they were trying to see how to get some of the money back."
An attorney for Mirasolo claims her client has nothing to do with this.
"Chris was notified of the paternity matter and an order of filiation was issued last month by the court saying he had joint legal custody and reasonable visitation privileges," lawyer Barbara Yockey told the Detroit News. "He never initiated this. It was something routinely done by the prosecutor's office when a party makes application for state assistance."
She said she doesn't know what plans her client has regarding the son. He has no scheduled court date, and has not been served "any other court papers," she said.
[Mugshot via Michigan Department of Corrections]
Have a tip we should know? [email protected]