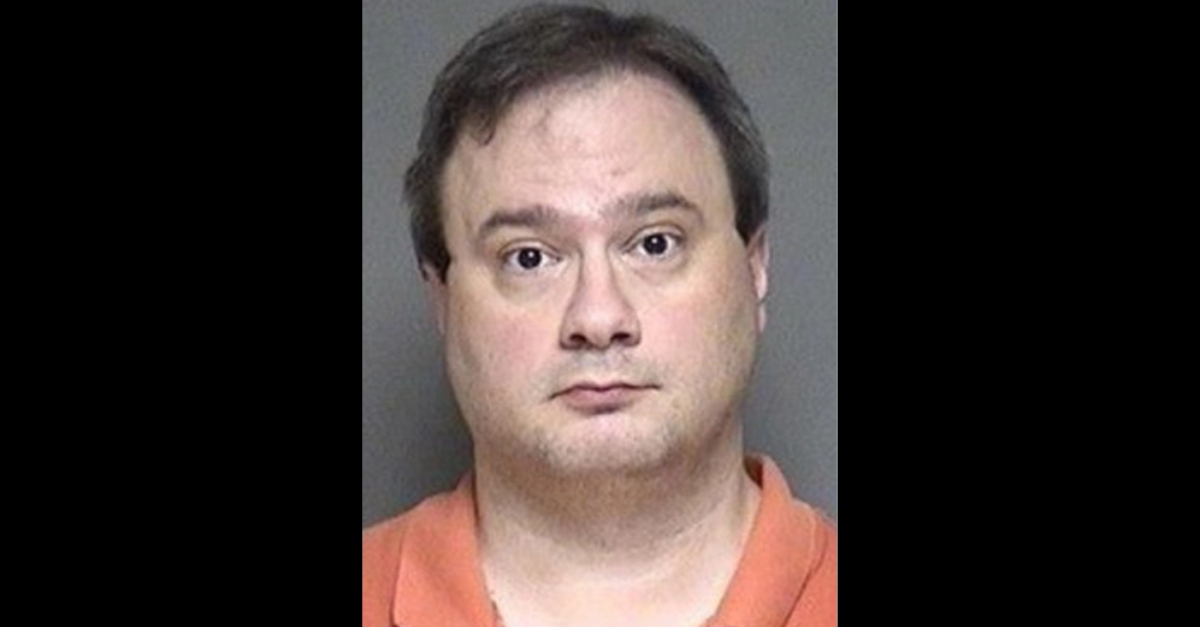 Eric Ronald Bolduan, 43, was sentenced to 14 years and three months in prison for allegedly stalking and harassing students nationwide, according to a news release from the Department of Justice. Tactics involved downloading actual images of the women from social media, then posting these pictures to porn sites alongside sexual images of individuals who looked like the victims. His intent, according to prosecutors: to make it seem like the targets were involved in porn.
"The victims in this case experienced real and profound suffering because of the acts of this defendant," said Jason Dunn, U.S. Attorney for the District of Colorado. "It's possible that more young women have been victimized but just haven't been able to identify their assailant. We encourage anyone who has experienced this kind of threat to call the FBI."
Bolduan pleaded guilty on Sept. 6, 2018 to stalking and interstate communications. Sentencing occurred Thursday, according to records reviewed by Law&Crime.
The DOJ on Friday mentioned one woman's story in particular. Bolduan sent a University of Colorado student emails and texts threatening to kill her and her sister. "She and other victims couldn't figure out his identity or the source of these messages because he used an anonymizer," prosecutors said.
The defendant told her that he wanted to use his free time to hunt her.
"I will find you and watch you – sticking to the shadows, learning your patterns," he wrote. "When the time is right I will strike."
Investigators tracked down four targets in Colorado, and others in universities and high schools nationwide. Messages were sent to students, friends, and family members, authorities said.
Bolduan is required to register as a sex offender after his release.
[Mugshot via Olmsted County Sheriff's Office]
Have a tip we should know? [email protected]