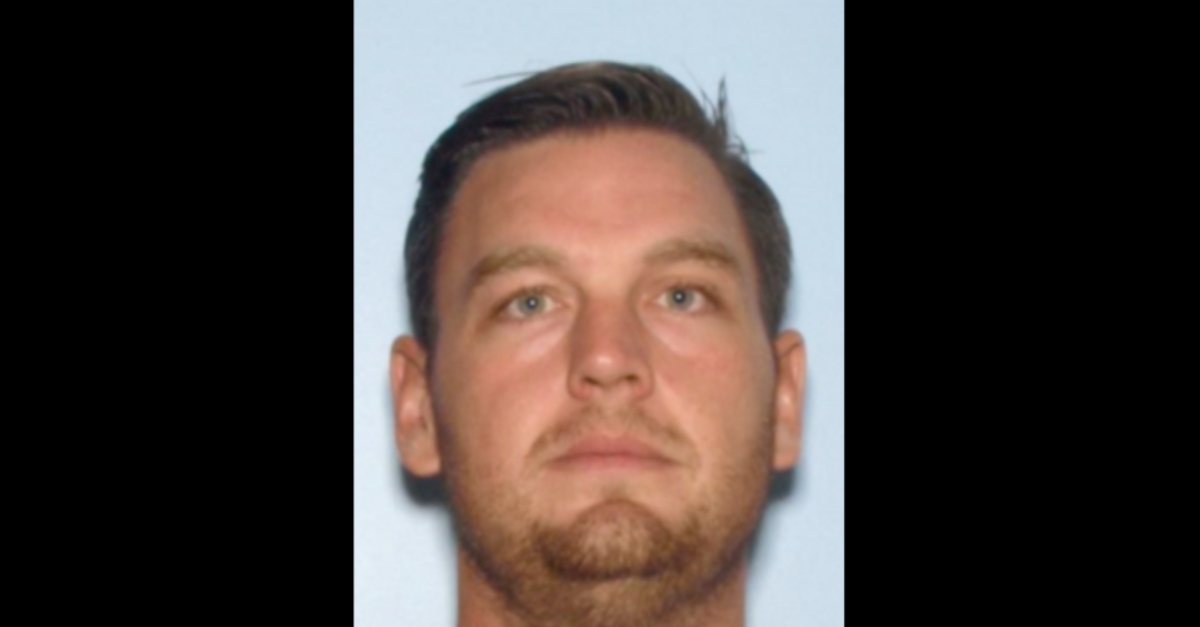 Bo Dukes, 34, the man charged with helping cover up the murder of Georgia teacher Tara Grinstead, is now being sought in another case. Dukes is wanted for rape, aggravated sodomy, false imprisonment, and possession of a firearm by a convicted felon, the Warner Robins Police Department said in a news release obtained by Law&Crime.
"At this time, officers believe Dukes brought two women to his home under threat of physical violence and with a firearm in hand committed the offenses listed above," Public Information Officer Jennifer Parson said.
The incident happened Tuesday at about 5:45 p.m., officers claim.
Dukes was last seen leaving the Georgia home in a 2013 White Kia Sorento, cops said. The vehicle had a license plate number of PFP1116. Officers described him as wearing a red shirt and blue jeans.
"Dukes has made suicidal threats," cops said. "He's known to drink heavily and has a history of cocaine use."
Dukes has otherwise been charged in connection to the 2005 murder of Tara Grinstead. He was indicted on charges of concealing a death of another, tampering with evidence, hindering the apprehension of a criminal, and making a false statement. The suspect, who was arrested in May 2017, was not accused of killing the victim. Cops said that co-defendant Ryan Alexander Duke (no relation) took Grinstead's life. Both defendants used to be the victim's students in Ocilla, Georgia.
That case is heading to trial. Ryan Duke's legal team showed up to court last November to discuss matters, including whether the trial would be held in Irwin County.
[Image via Warner Robins Police Department]
Have a tip we should know? [email protected]