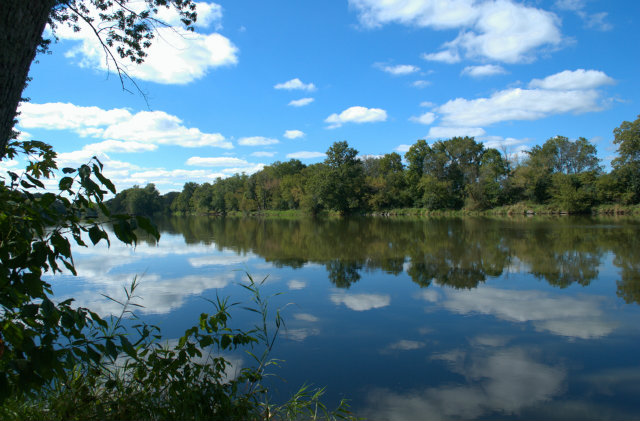 A man hopped into a river to avoid a restaurant bill on Thursday, said police in Algonquin, Illinois.
The suspect had eaten at a pizza place in the Chicago suburb, but instead of paying, he allegedly ran and escaped into the water a few blocks away, leaving the restaurant high and dry, WGN reported.
The investigation is ongoing.
In another tale of dine-and-dashing, a California man has been accused of leaving several dates with the restaurant bill.
[Image of Fox River in Yorkville, Illinois, about an hour drive from Algonquin, via Brian Kapp and Shutterstock]
Have a tip we should know? [email protected]