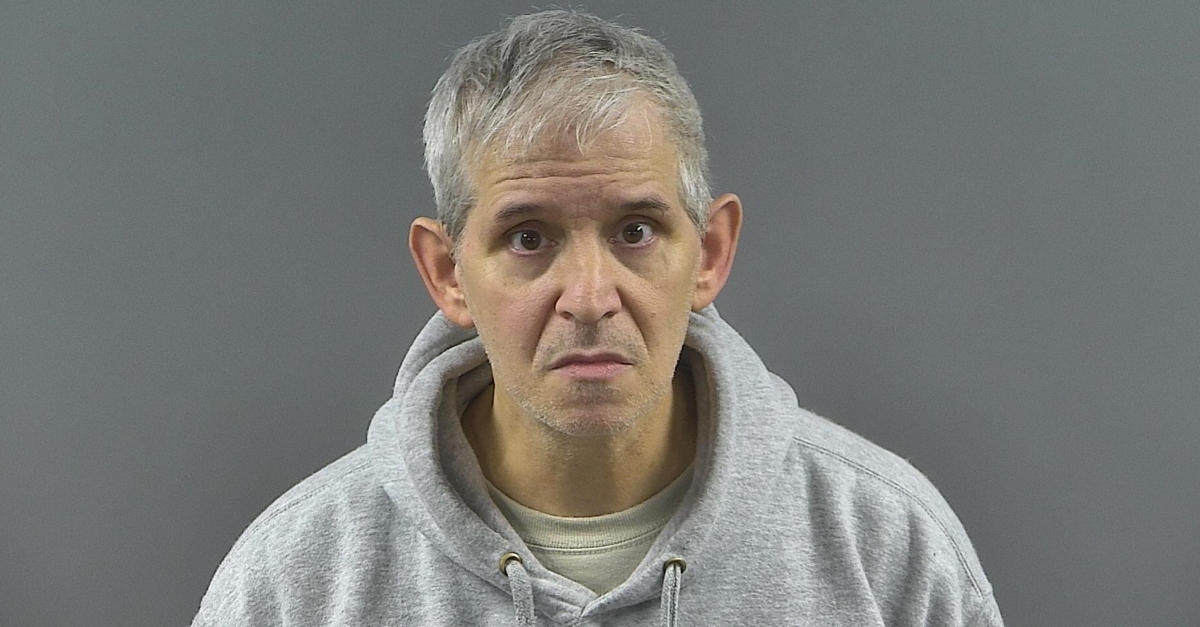 A man was arrested in Bowling Green, Kentucky after he allegedly pulled a gun on a couple that was wearing MAGA hats while shopping. Tennessee man James Phillips, 57, is charged with first-degree wanton endangerment, according to WNKY.
Terry Pierce told the outlet he was with his wife at a Sam's Club on Saturday when she said the suspect flipped them off. He said he confronted Phillips over this. Phillips, who was wearing a veterans hat at the time, flipped the couple off again and said he did it because of their MAGA hats.
Things escalated from there. A shouting match ensued between the men, Pierce said. He claimed the suspect pulled out a .40 caliber gun and pointed it at his face.
"It's a good day for you to die," Phillips said, according to Pierce. Pierce said that he challenged Phillips to either pull the trigger or put down the gun and fight.
Pierce said Sam's Club employees told him not to follow Phillips out to the parking lot, but Pierce said, "That's not me." He followed Phillips outside. The suspect couldn't leave the store since his mother was still inside, Pierce said.
Phillips allegedly tried to claim that Pierce attacked him, but police said surveillance footage didn't show this, according to an incident report obtained by WBKO. Video didn't show him wielding a gun inside the store either, for what it's worth, but police said witnesses backed up Pierce's account.
Warren County Detention Center records reviewed by Law&Crime show that Phillips is being held in lieu of $10,000 cash bond. A court clerk told Law&Crime that the defendant made an initial appearance in court on Monday. His public defender Julie Barr declined to comment.
Note: Updated with a response from Barr.
[Mugshot via Warren County Detention Center]
Have a tip we should know? [email protected]