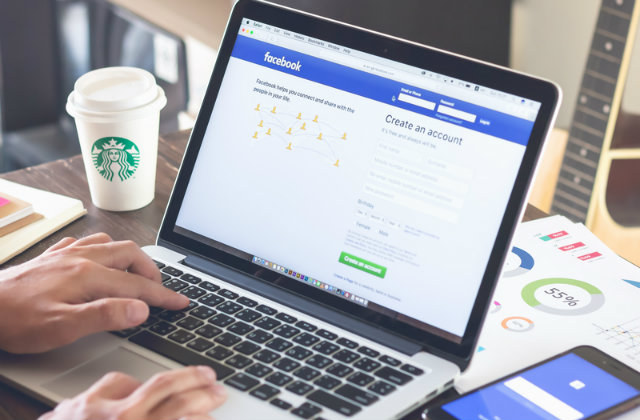 On Friday, jurors in Houston, Texas convicted 44-year-old Heriberto Latigo on a federal stalking charge. Prosecutor's claim he spent years subjecting his ex-girlfriend to emotional, psychological and physical torment.
The couple started dating in 2013, the DOJ said. Things turned bad after Latigo became controlling. This included demanding she give him naked images of herself. He became physically abusive. In the DOJ's words, there were "physical altercations" including an alleged rape.
So when the woman discovered in June 2014 that she was pregnant, she decided to abort because of Latigo's behavior. The defendant retaliated upon finding out by making a Facebook page pretending to be the fetus, and sent her the link.
"Your abortion video will now be posted you whore," he said.
The woman attempted suicide by tranquilizer overdose.
For over a year, from March 2014 to April 2015, Latigo used naked pictures of the victim to bully her into more sexual acts, the DOJ said. He would post those images online if she rejected him, and even send these to her sister, the sister's boss and male co-workers.
Latigo also posed as her online, making a gmail account and Google+ page with a naked picture as the profile picture, said the DOJ. The defendant continued to hound her even after she moved and changed jobs. A witness said Latigo also went to the woman's daughter's school.
The defendant represented himself in court, despite originally having an attorney.
"The government is federalizing what really is a dispute between two people who were in a personal relationship," lawyer Federico Reynal said in March 2016, according to the Houston Chronicle. "The case has national implications in so far as it concerns people's First Amendment rights, people's right to disagree and, under some circumstances, be rude to one another."
This attorney-client relationship ended when Reynal withdrew from the case in September 2016, according to federal court records obtained by Law Newz.
Latigo claimed in court that the woman made the accounts, according to the DOJ. It didn't work out for him. Here's how authorities put it:
However, she actually broke down in tears on the stand when she learned her naked images had been sent in response to a Craigslist ad she supposedly created. No evidence was presented to the jury that demonstrated the victim ever had control of either of these accounts. In fact, Latigo's own xpert [sic] witness testified that the email address at issue was created on one of Latigo's computers seized by the FBI during a search of his home.
Latigo faces up to five years in prison and a $250,000 fine. U.S. Magistrate Judge Nancy Johnson believed that he was a danger to the woman, so this defendant will remain in custody up to his sentencing hearing, scheduled for Jan. 8.
[image sitthiphong and Shutterstock]
Have a tip we should know? [email protected]