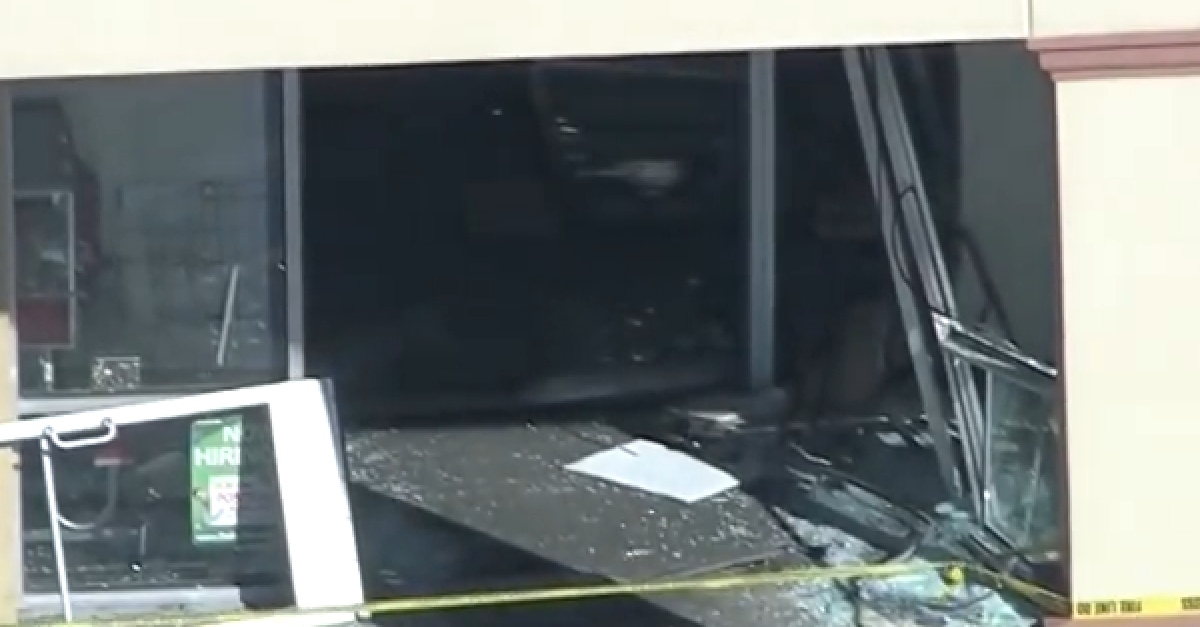 Ya'll keep running your mouths about how much you love your spouses, but do you love them enough to drive a car into a building for them? No? We didn't think so.
Police in Fort Worth, Texas are seeking a woman and her apparent boyfriend after she allegedly got caught shoplifting at a Dollar Tree, and he drove his van into the store to save her, according to Fox 4. The incident happened Thursday morning.
Dollar store employees described the situation in some pretty vibrant terms. They told the outlet that a man and two women tried to shoplift candy and other items. They managed to detain one of the women, but the man wouldn't let that stand.
"Let her go!" he said. "If you don't let her go, I'll come in and get her."
Whew! What an understatement. Witnesses said he left, got inside a white van, circled the parking lot for a bit, and rammed through the front of the store. An employee suggested the vehicle might have been going 70 to 80 miles an hour. He said that a window on the van fell off, and the girlfriend halfway hopped-through (her feet still hung out).
"We didn't think he was coming in with a car," the employee said. "We just thought he was coming back in there to get her, but he fooled us."
The case was being treated as a robbery on account of the ramming. The second woman was reportedly taken into custody, and brought to a hospital on account of suspected drug or alcohol use. No injuries were reported.
Fort Worth police told Law&Crime that charges are pending against the second woman.
Note: Updated with information from cops.
[Screengrab via Fox 4]
Have a tip we should know? [email protected]