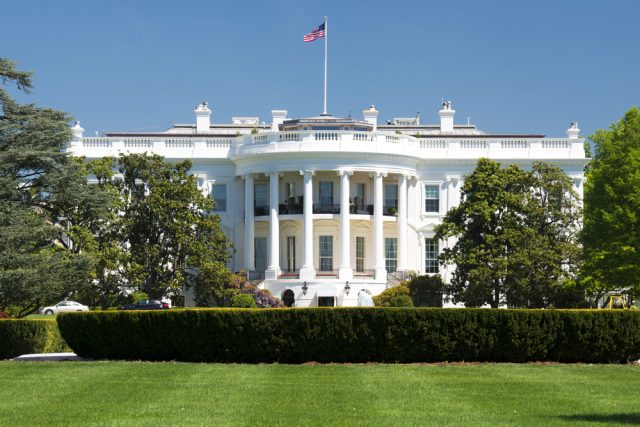 A man claiming to be the true owner of the White House filed a complaint this week alleging that President Donald Trump owes him quite a bit in unpaid rent. You read that correctly.
William Feegba, who is representing himself, filed the landlord/tenant complaint in D.C. court on Tuesday. In it, he claims that the monthly rent for the White House is $25,000.00 per month, and that Trump has failed to pay him from the time he took office in January 2017 until January 2018. Never mind that a year of rent at $25K a month comes out to $300,000, Feegba is only suing for $240,000.
Lest one think that Feegba is making some sort of NeverTrump political statement, it should be noted that the same day he filed this complaint, he filed a similar one against President Barack Obama. That one claims that the former POTUS failed to pay rent from January 2010 until January 2018, even though Obama moved out in January 2017. That complaint appears to seek $2.4 million.
According to TMZ, Feegba has filed similar lawsuits against past presidents going back to Jimmy Carter, with varying rent amounts. He reportedly claims his ownership of 1600 Pennsylvania Avenue due to allegedly being a descendant of George Washington.
[Image via Andrea Izzotti/Shutterstock]
Have a tip we should know? [email protected]