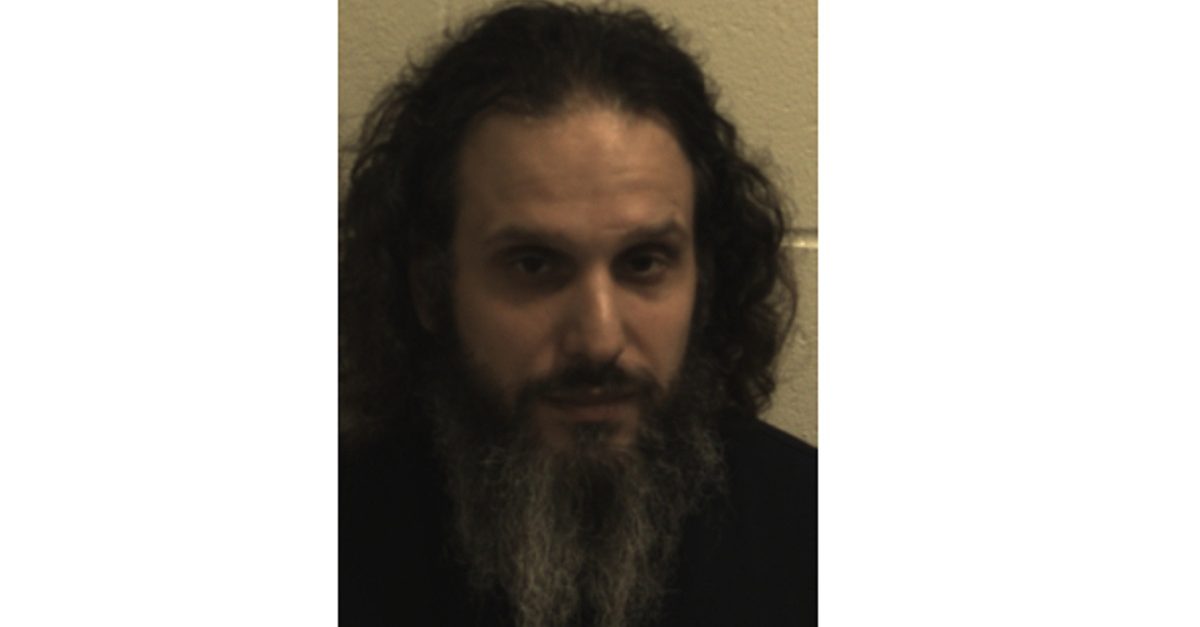 Planet Fitness touts their gyms as being "judgment free" zones. One Massachusetts man apparently decided to push that to the limit. Police say that Eric Stagno, 34, went into a gym location in Plaistow, removed his clothing near the front desk, and then began his workout.
"The story we got from witnesses was that the guy walked in, stripped down right there in front, left the clothes and belongings at the front desk, walked back and forth across the gym a couple of times and then settled in over at the yoga mats," Capt. Brett Morgan of the Plaistow Police told the New Hampshire Union Leader.
Capt. Morgan said officers found Stagno on his knees in some sort of yoga pose. His next position was standing with  his hands behind his back, as police arrested him and placed him in handcuffs. He allegedly cited the gym's slogan as his excuse.
"The only comment he made was that he thought it was a judgment-free zone," Capt. Morgan said.
The cops did not go for that one, and took him out of the gym. According to Capt. Morgan, Stagno was not situated anywhere near the front window during his exhibitionist exercise. As it turned out, Stagno wasn't even a member of that gym location. It's possible that he had a Planet Fitness black card membership, which permits members to work out at any location, but this wasn't known by cops at the time of his arrest.
A paramedic came to evaluate Stagno, who apparently refused any kind of treatment.
Stagno was charged with indecent exposure, lewdness and disorderly conduct, and released on $1,000 bail.
[Image via Plaistow Police]
Have a tip we should know? [email protected]