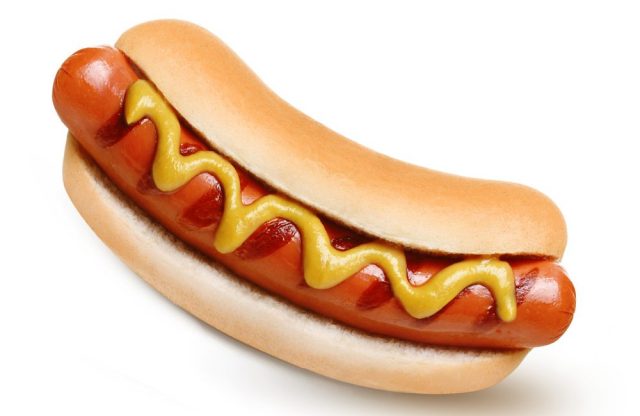 An alleged robber reportedly suffered a rather ironic injury earlier this week on Chicago's south side. Terrion Pouncy allegedly robbed a hot dog stand early on Tuesday, only to accidentally shoot himself in the penis while running away, The Chicago Tribune reported.
Two employees of the hot dog establishment told police they were working when Pouncy entered, showed a gun, and demanded money from the cash register. After one of the workers let him have the cash, Pouncy allegedly took his wallet and phone from his pocket. A police report indicated that the robbery was caught on video.
The employees told cops that Pouncy then ran off, but when he tried to put his gun in his pants, he accidentally shot himself. According to court documents, one shot hit Pouncy in the thigh, and the other in the penis.
Pouncy was charged with two counts of armed robbery with a firearm. He missed a bond hearing on Thursday because he was in the hospital, and a judge ordered him to be held without bail until a hearing takes place on Tuesday.
[Image via Shutterstock]
Have a tip we should know? [email protected]