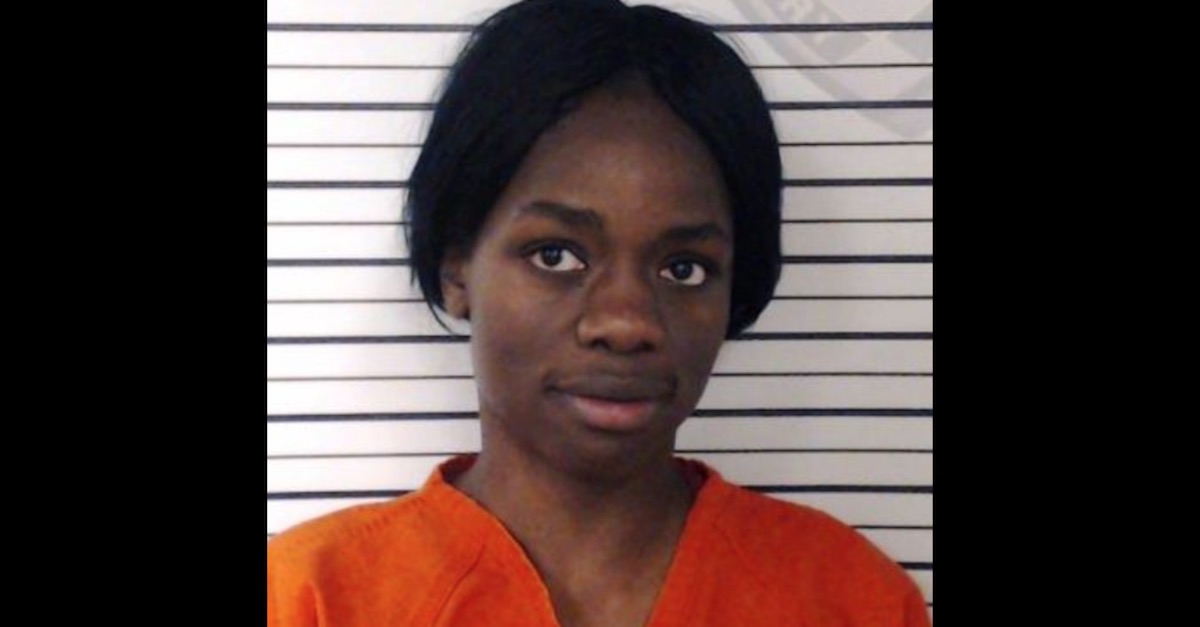 Accidental sex isn't a thing, but that's reportedly how one Louisiana woman explained the alleged rape of a 12-year-old boy she knew through his family.
A woman identified as 21-year-old Arnesha Tiara John Louis of Opelousas in St. Landry Parish was arrested Tuesday on the charge of second-degree rape.
KATC reported that Louis was arrested six days after an investigation began. The mother of a 12-year-old boy called the police with a story that her son was raped. Consequently, police interviewed the child.
Evidence shared with authorities is not specified — the KATC report only says he gave detectives key of evidence of rape. What is alleged is that Louis, a woman known by this family, "horse played" with the boy, pulled off his pants at some point, and had sex with him.
St. Landry Parish Sheriff Bobby Guidroz said, according to a WGNO report, that the "rape occurred while Louis was visiting the family."
"Parents should always talk to their kids and always have a watchful eye on anyone who is around their children," he added.
Days after the police investigation began, Louis was hauled in for questioning. What police reported her saying during that interview is almost hard to believe.
The woman allegedly admitted to having sex with the 12-year-old boy, but also added "it was only an accident."
Needless to say, police didn't exactly buy that. Louis remains jailed in St. Landry Parish on the charge of on second-degree rape, with bond set at $10,000.
[Mugshot via St. Landry Parish Sheriff's Office]
Have a tip we should know? [email protected]