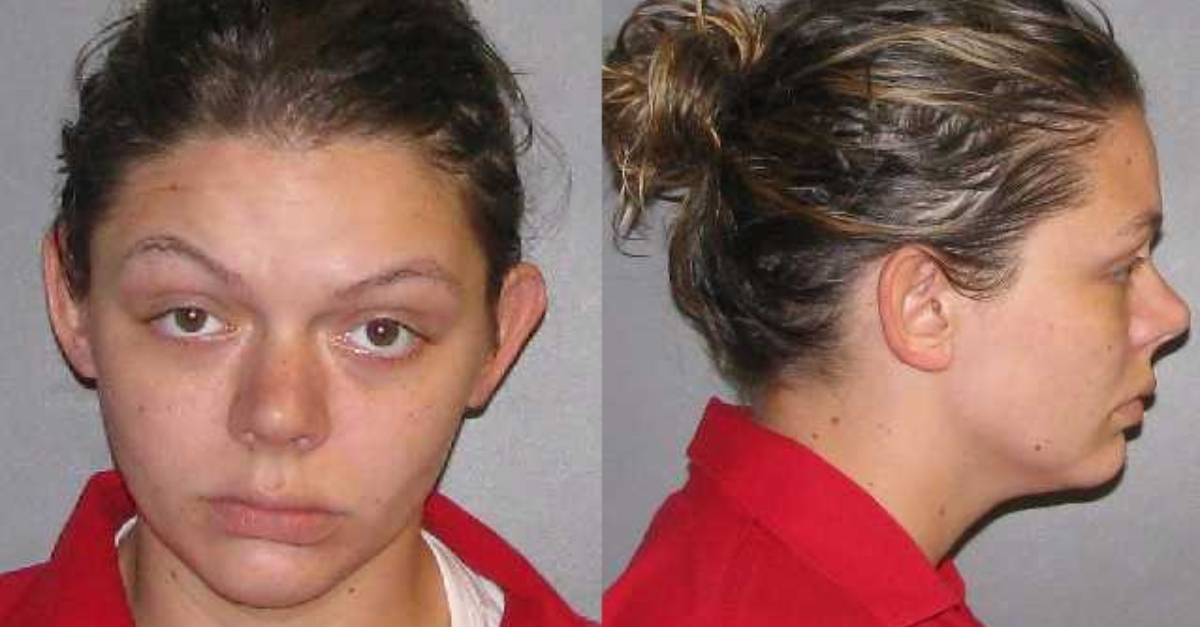 A Louisiana mother recruited her girlfriend to kill her infant son, says an investigator. The defense argues that only the lover's statement ties this woman to the crime.
Hanna Nicole Barker is being held at the Caddo Correctional Center after the death of 6-month-old Levi Cole Ellerbee. Her July 25 arrest for being a principal to first-degree murder was previously reported, but specific details about her alleged involvement were discussed in a probation hearing last Friday, according to WWL-TV. She asked her girlfriend Felicia Marie-Nicole Smith to murder Levi, testified Lt. Jeremy Swisher, the Region 5 supervisor for the Louisiana State Fire Marshal's Office.
10th Judicial District Court Judge Desiree Dyess determined there was probable cause to charge Barker in her son's death, and to hold her without bond.
Levi was found with second- and third-degree burns on over 90 percent of his body, Swisher testified. He died at a hospital July 18 after being found abandoned and burnt in a wooded area near train tracks. He said Barker and Smith were in an "intimate, sexual relationship." According to him, Smith told authorities that Barker allegedly asked her to murder Levi. Smith allegedly refused, then changed her mind, and attempted to fatally shoot the six-month-old. That failed because the gun jammed. Swisher said investigators found a gun at Smith's house. It was jammed because a bullet was loaded backwards, he said.
After this shooting attempt failed, Barker allegedly told Smith to burn the baby.
Her attorney Dhu Thompson argued that only Smith's alleged statements link Barker to the murder. There's no other evidence to substantiate it, he said. Under cross-examination, Swisher said the couple hadn't talked before the murder. Smith was more committed to the relationship, he said.
Smith was indicted for first-degree murder in August. A grand jury heard Barker's case, but asked for more evidence before making their decision. They wanted the investigation to keep going.
Barker, previously convicted on an unrelated drug charge, is scheduled for a probation revocation hearing to take place October 10.
[Mugshot via Barker via Caddo Parish Sheriff's Office]
Have a tip we should know? [email protected]