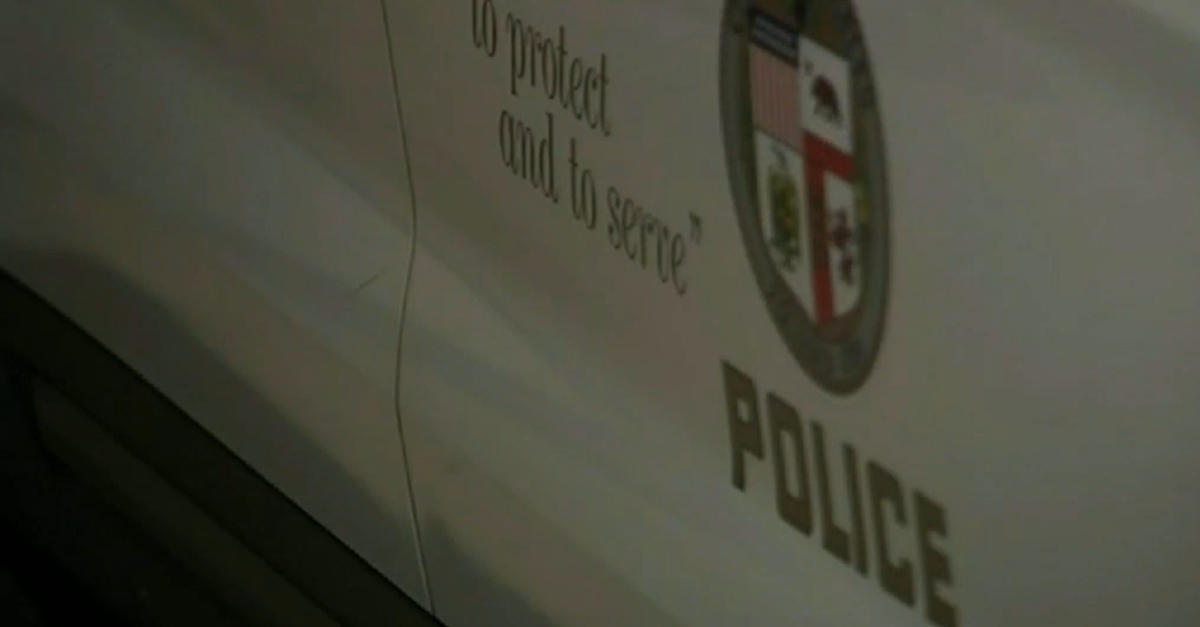 A police officer in Los Angeles, California allegedly fondled a dead woman's breast.
According to the allegations, David Rojas, 27, was on the job at the time. He and his partner were responding to a call on October 20 regarding a dead woman, prosecutors said. Authorities claim he groped the deceased's breast while he was alone in the room.
Rojas is charged with one count of having sexual contact with human remains without authority, according to Los Angeles District Attorney's Office statement obtained by Law&Crime. His arraignment is pending.
The defendant faces up to three years in prison if convicted.
Rojas could not be reached as of press time. It is unclear if he has an attorney in this matter. Prosecutors had asked for $20,000 bail. They got it. Los Angeles County records viewed by Law&Crime show that Rojas posted that amount.
The defendant allegedly tried to turn off his body cam before the incident, but the gadget retains the footage from up to two minutes before it is restarted, according to ABC 7.
The Los Angeles Police Protective League, which is the local union for cops, all but forswore Rojas: They said they won't defend him amid his criminal case. In their statement, they said they hoped the charge for this "vile alleged crime will bring some solace" to the woman's family. They called the defendant's alleged behavior "abhorrent and an affront to every law enforcement professional working for the LAPD."
"This incident is extremely disturbing and does not represent the values of the Los Angeles Police Department," LAPD Chief Michel Moore said in a statement.
[Screengrab via ABC 7]
Have a tip we should know? [email protected]