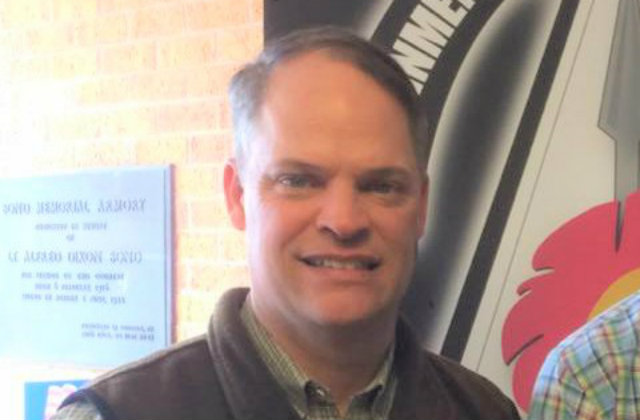 A white political candidate in Louisiana is under fire attending a costume party as Tiger Woods. Yes, the Tiger Woods, a golfer with mixed African and Asian ancestry. That guy.
The Louisiana Hayride recently obtained a photo of Robbie Gatti covered in black makeup and wearing a big, big grin at a Halloween party. It's pretty bad timing since he's running for the vacated District 8 seat in the state House of Representatives. That image is now making its way through social media.
Robbie Gatti, who's running for state rep in Louisiana RIGHT NOW, is not apologizing for being Tiger Woods 15 years ago… #StayWoke pic.twitter.com/1qpgrvWSo9

— Jonathan I. Jackson (@jonisaacjackson) February 28, 2017
Gatti, a Republican, actually says the picture is of him, but argues this is part of smear campaign.
"15 years ago, my church held a fall festival, where all the volunteers were told to dress as a famous person," he said in a Facebook post published Monday. "Tiger Woods was at the height of his popularity, as a world champion, and that was who I was dressed as." He said his political opponents took a "good night at church and turned it into negative, political mud."
[image via Facebook]
Have a tip we should know? [email protected]