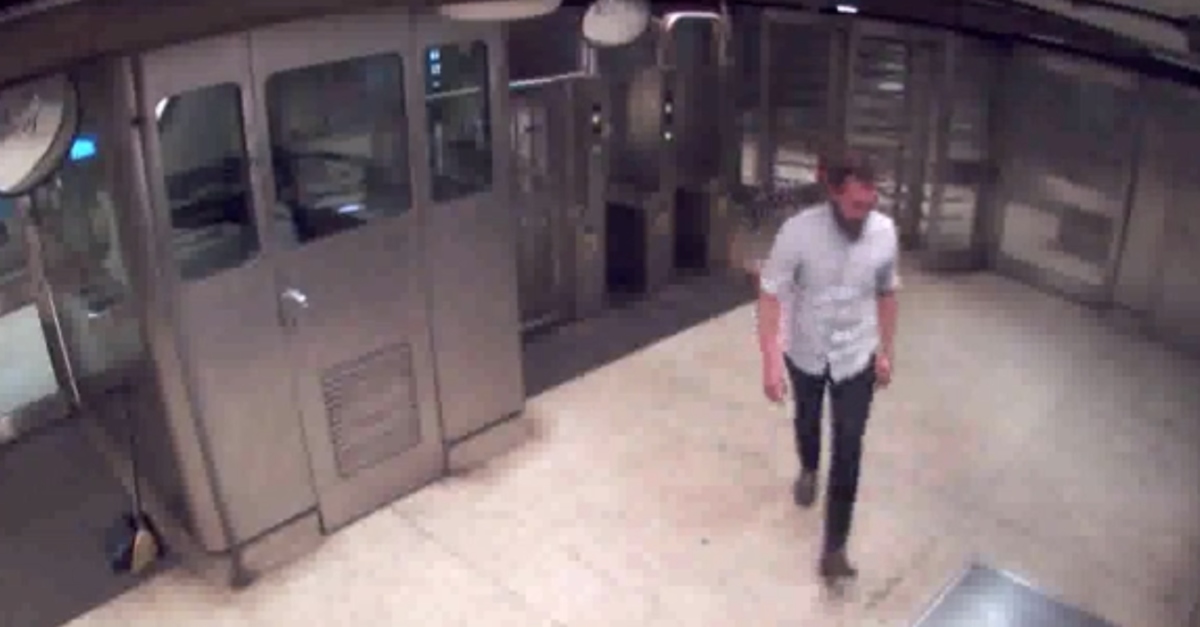 A Chicago man was sentenced Monday to three years in prison for shoving his victim onto the subway tracks, according to the Chicago Tribune. The defendant Chad Estep, 34, pleaded guilty Wednesday to aggravated battery. In return, prosecutors dropped a charge each of attempted murder, unlawful restraint and aggravated battery.
Authorities provided no evidence as to why this neuroscience Ph.D. graduate from Northwestern University pushed Ben Benedict, 46, off the platform at the Washington Street Station on August 1, 2017.
The victim said he was near the edge when he was shoved and landed just a foot from the electrified third rail. He looked up to see his attacker staring, he said.
"It was like a lion looking at his prey," he told the Tribune. "That's kinda what it looked like to me."
The attacker tried to keep him off the platform, but bystanders intervened and helped him up moments before a train arrived.
The men didn't know each other and the assailant fled the scene. Prosecutors argued that the attacker seemed intoxicated in the surveillance footage.
Police released some of the video. This depicted the alleged attacker jumping the turnstile to leave the subway station. Cops said a woman contacted them to claim that she knew this man from years before. Estep was charged in October 2017. His attorney, Vadim Glozman, said the video was not clear enough for positive identification.
"[Estep is] working as a data analyst and lives with his wife quietly," Glozman told reporters at the time. "He's a productive member of society. This is a very sad and traumatic experience going on."
That productive member of society pleaded guilty to the attack almost a full year later.
[Screengrab via Chicago Police Department]
Have a tip we should know? [email protected]