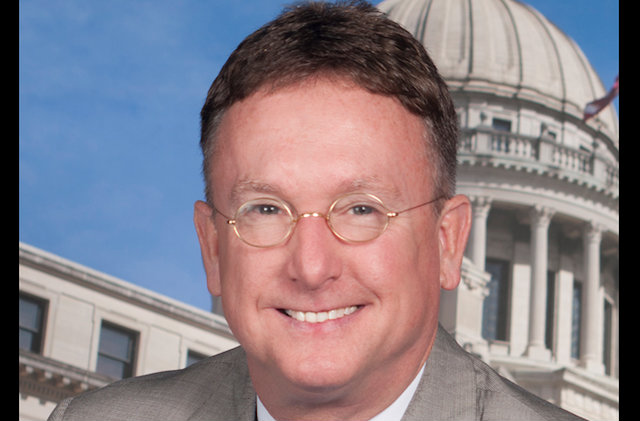 After Louisiana removed four Confederate monuments, a Mississippi lawmaker said they should be lynched if they wanted to try that in his state. No, really.
From a Saturday Facebook post by Rep. Karl Oliver (R-District 46):
The destruction of these monuments, erected in the loving memory of our family and fellow Southern Americans, is both heinous and horrific. If the, and I use this term extremely loosely, "leadership" of Louisiana wishes to, in a Nazi-ish fashion, burn books or destroy historical monuments of OUR HISTORY, they should be LYNCHED! Let it be known, I will do all in my power to prevent this from happening in our State.
A statue of Confederate General Robert E. Lee was removed from Lee Circle in New Orleans on Friday. It's the last of four monuments recently taken down after opponents said these glorified white supremacy. Lee was a slave owner, and slavery was a key reason southern states succeeded. Another monument, called The Battle of Liberty Place obelisk, commemorates the 1874 insurrection of the racist "White League" against the local Reconstruction government. It had been removed on April 24.
"Rep. Oliver's language is unacceptable and has no place in civil discourse," said Mississippi Gov. Phil Bryant, a Republican.
We reached out to Oliver, and the Mississippi GOP for comment.
[Image via Mississippi House of Representatives]
Have a tip we should know? [email protected]