In Iowa, one lawmaker tried to defend himself against a homophobia claim, only to double-down on the bigoted language.
It started in November when Rep. Ralph Watts (R-Adel) defeated Democratic challenger Bryce Smith, who is gay. Months later, Smith was discussed during a February public forum, where Watts reportedly called him a "Red Rider."
According to Urban Dictionary, this term can be used to describe the "top" in a same-sex male relationship, especially if he engages in unprotected sex.
We didn't know this term either. It even seems to have confused LGBTQ Nation, who also covered Watts.
Nonetheless, One Iowa, an LGBT advocacy group, said the lawmaker was using a derogatory term.
"Homophobic slurs should never be used, especially by an elected official," Executive Director Daniel Hoffman-Zinnel said in a February 7 statement. "We must continue dialogue on inclusion and civility with an understanding of how slurs like this impact real Iowans. Respect is a non-partisan Iowa value, and leaders in our communities must model civil discourse. Bryce Smith deserves an apology from Rep. Watts."
The lawmaker argued he wasn't using a slur, according to The Advocate: He was referencing the BB gun from the film A Christmas Story: The Red Ryder, with a Y not an I.
Cut to March 25. A woman confronted Watts over the language, asking him in pointed terms if he knew "Red Rider" was a slur. As seen in the video above, he denied he meant it that way.
"No, I didn't know that was a slur," he said. "Anything you say to a gay anymore is a gay slur."
Cue One Iowa. Hoff-man-Zinnel came out with another critical statement on Monday.
"This is an unacceptably dismissive and unapologetic response to a valid question about his previous use of a slur," he said. "Words have real power to hurt and suppress marginalized communities, and Rep. Watts is failing to take responsibility for his words and shifting blame to the very community his words are hurting. Further, his use of the phrase 'a gay' is homophobic and dehumanizing. We ask him to apologize for his actions."
We've reached out to him for comment. He told LawNewz.com that no, he wasn't did say "Red Rider," but "Red Ryder."
As you may or not be aware Red Ryder was a long ago western character that became the icon for the Daisy Red Ryder BB gun ("you'll shoot your eye out") that was the basic gun that many youth got before they showed responsibility enough to progress to more responsible weapons. The term Red Ryder was used in reference to my opponent in the last election who has distinctive (is that a gay slur?) red hair and always used senseless and unsubstantiated comments related to my record and issues he raised during the campaign.
Watts insists Smith's sexual orientation wasn't an issue throughout the campaign until the Democratic candidate discussed the Red Ryder comment.
I have apologized for the comment being offensive even though the term that is being touted is not the one that I used, or intended to use. After I pointed out the correct term, it was later reported that the term "Red Ryder" is also a gay slur. Thus my comment that anything can be construed as a gay slur if someone is intent on being offended.
We asked him about One Iowa's statement. Watts won't be apologizing, and said the group "deserves no response to their baseless, obscure, and incendiary rhetoric."
He supplied a picture of a Red Ryder.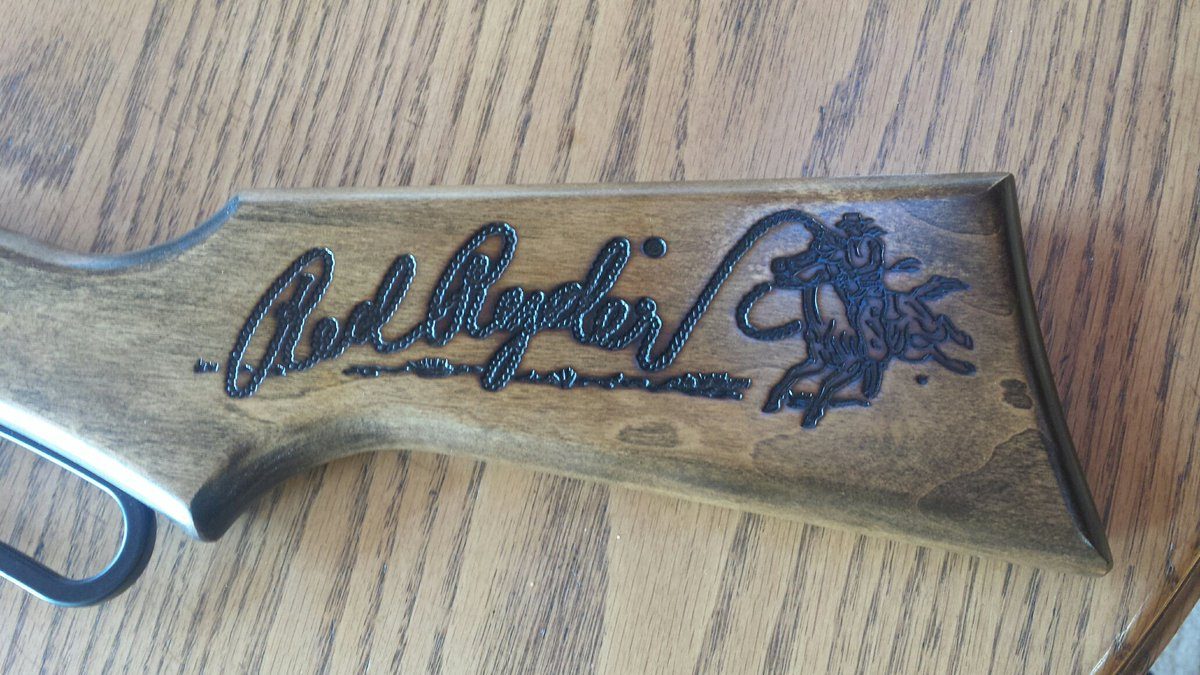 Watts said it is his, and it hangs from his office wall at home.
Update – March 27, 8:09 p.m.: Updated with a statement from Watts.
[Screengrab via YouTube; Red Ryder image courtesy of Watts]
Have a tip we should know? [email protected]