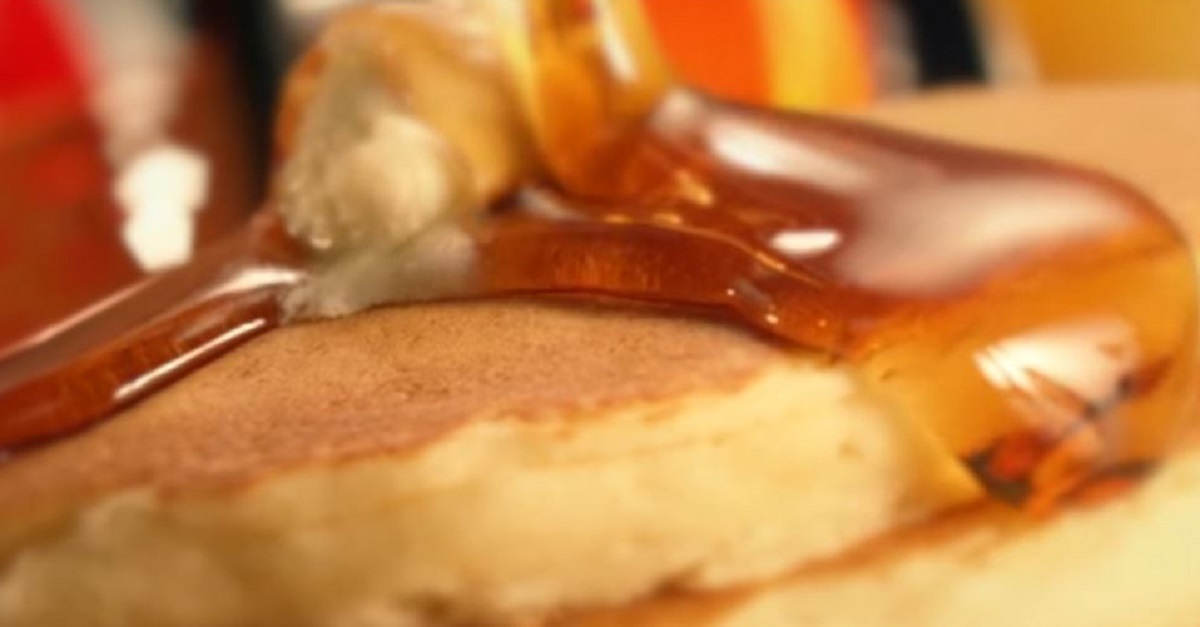 A Connecticut landscaper was arrested after allegedly recording quite the encounter he and his female co-worker had while working on a home. Robert Somley, 52, was taking a break from the job at a house in Monroe, when his 48-year-old female associate caught him standing naked in the house naked, watching pornography on a laptop, according to local police. When she asked him what he was doing, Somley allegedly said he needed to relieve himself before getting back to work.
Oddly enough, this is likely the least scandalous part of the story.
The woman went back to work, cops said, and soon after took a break herself. Cops said she found Somley in the house naked again, only this time he was pouring maple syrup on himself.
As luck would have it, she wasn't grossed out by this, police said; quite the contrary, as she allegedly joined him. The two then engaged in sexual activity, according to police, with the syrup and some blueberry jelly that was added to the mix, according to the NewsTimes.
Anyone guessing that this ended with them getting caught by the homeowners would be … wrong. There's more.
The woman claims that after they finished their fun with breakfast condiments, she learned that Somley recorded the whole thing without her permission. According to police, she claimed that when she told Somley to delete the footage, he wouldn't do it.
At that point, police got involved, using a search warrant to take a look at Somley's phone, which they say had video of the woman on it.
Somley was arrested on a voyeurism charge and later released from custody after posting $50,000 bond.
[Image via IHOP screengrab]
Have a tip we should know? [email protected]