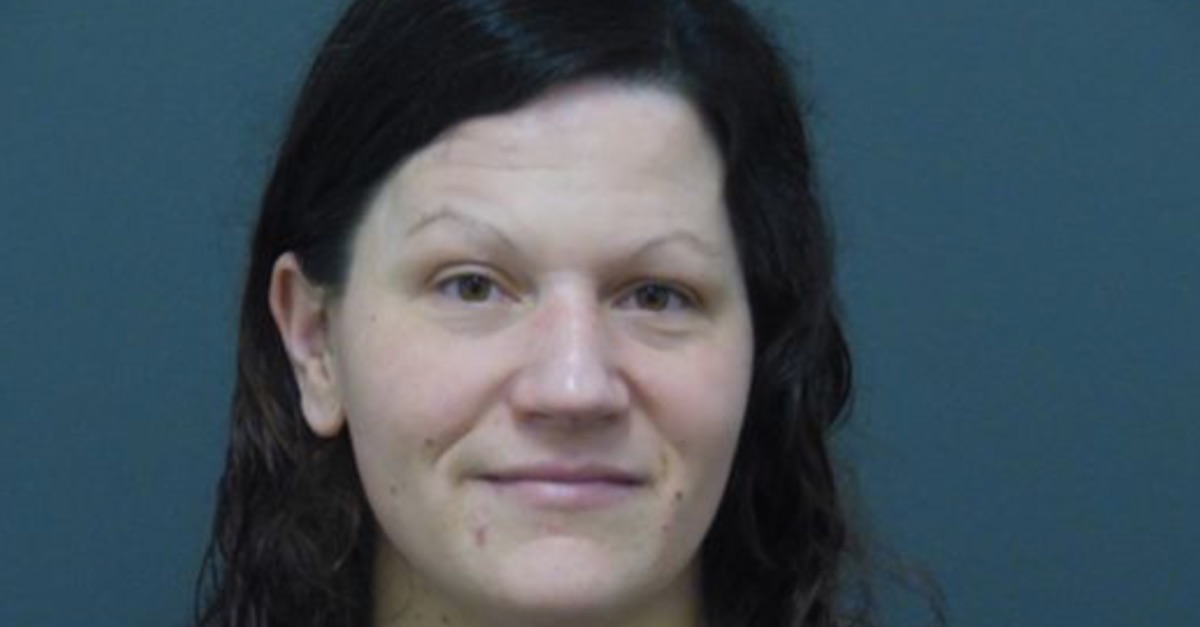 A new documentary series called "Dead North" covers convicted murderer Kelly Cochran includes heinous accusations that Cochran fed guests barbecued  human remains (possibly of the lover she killed) and may have murdered as many as nine people. Cochran's murder trial and the morbid details found within were covered extensively by Law&Crime while it was still going on, but this BBQ was not one of those details.
WJBK reported that Investigation Discovery's "Dead North" interviewed Cochran's brother Colton Caboyan and he said he believed his sister was a serial killer. Cochran's family believes she's killed at least 9 people.  In addition, neighbors recalled that a burger they ate at a BBQ tasted strange. They now think they may have been fed remains, possibly those of Cochran's former lover Chris Regan.
Regan was shot and killed by Cochran's late husband Jason Cochran after he came home to "find" Regan with her. Police said the entire "caught in the act" scene was a ruse and Regan was lured to the home by Cochran where he was murdered. Cochran chopped up Regan's body and dumped it in the deep woods in northern Michigan. He disappeared in 2014.
The victim's ex-girlfriend Terri O'Donnell said looking at Cochran in court was like looking at the devil.
"It was like the devil looking at you… And after I testified… I lost it. I totally lost it. I just remember driving, speeding, not knowing if I had crossed the border. I didn't know if I was in Wisconsin or Michigan… I didn't know what to do. I just wanted to run as far away from Kelly as possible," she said.
She also speculated that this was not her or her husband's first murder.
"There's just no way that the first person you choose to kill, you're going to be able to clean up the blood and get rid of the body so that FBI agents can't pull DNA off the walls… To do what they did to him? I don't know how you could do that if it was the first person you've ever murdered," she added.
As USA Today reported, Cochran claimed to have buried other "friends" in Indiana, Michigan, Tennessee and Minnesota, but locations have not been found.
Cochran, who is serving life in prison without parole for Regan's murder, also pleaded guilty to the murder of her husband, Jason Cochran.  She said he took "the only good thing" in her life in Regan. The Cochrans murdered Regan together.  She said they made a "pact" on the night they got married to "kill off anyone involved in their extramarital affairs."
Jason Cochran died of suspected heroin overdose in 2016, but his wife was eventually found guilty. 65 years were tacked on to her life sentence as a result.
[Image via Michigan Department of Corrections]
Have a tip we should know? [email protected]