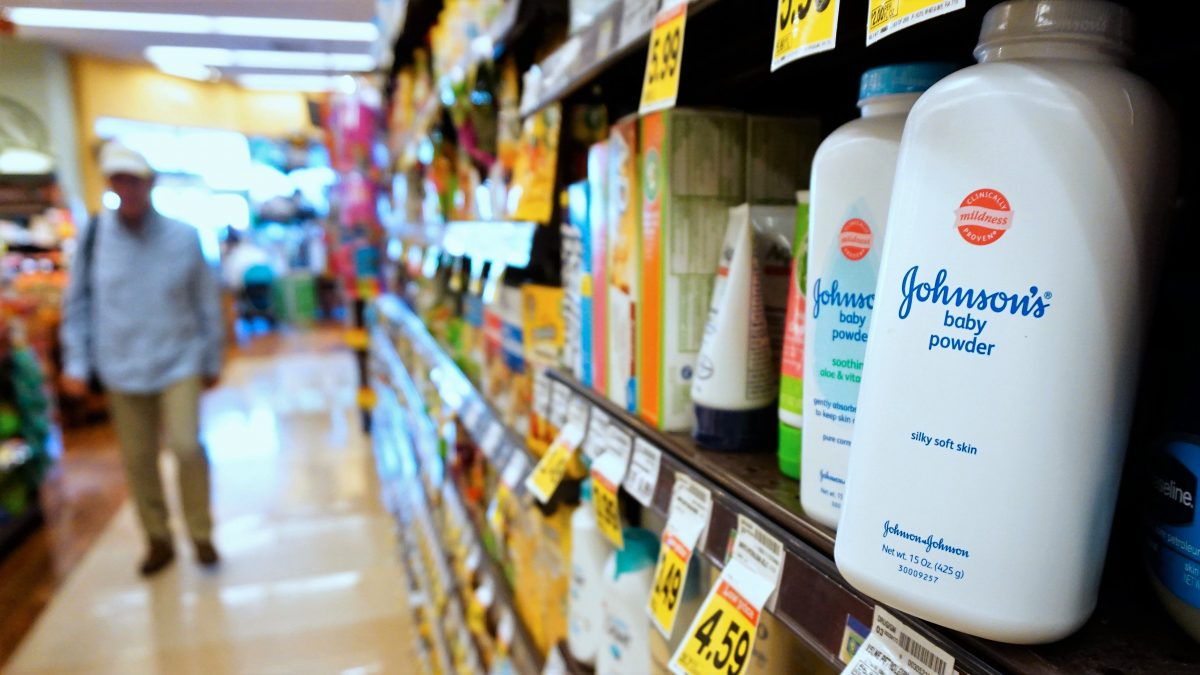 Lawyers frequently talk about big jury awards — and they frequently note that St. Louis is one such location where big jury awards happen with frequency. But this one is a really big one.
A state trial court jury on Thursday handed up a $4.69 billion verdict against Johnson & Johnson. The award was earmarked for 22 women and their families who claimed Johnson & Johnson talcum powder products also contained asbestos. The asbestos, the plaintiffs argued, resulted in ovarian cancer diagnoses.
The total verdict included $550 million in compensatory damages and $4.14 billion in punitive damages, the New York Times reported. Bloomberg reported that the award was the sixth-largest products liability award in U.S. history.
The plaintiffs argued that Johnson & Johnson covered up knowledge of asbestos in its talcum powder products for some 40 years instead of including that information on a warning label.
Johnson & Johnson released this statement in response to the jury award:
Johnson & Johnson is deeply disappointed in the verdict, which was the product of a fundamentally unfair process that allowed plaintiffs to present a group of 22 women, most of whom had no connection to Missouri, in a single case all alleging that they developed ovarian cancer. The result of the verdict, which awarded the exact same amounts to all plaintiffs irrespective of their individual facts, and differences in applicable law, reflects that the evidence in the case was simply overwhelmed by the prejudice of this type of proceeding. Johnson & Johnson remains confident that its products do not contain asbestos and do not cause ovarian cancer and intends to pursue all available appellate remedies. Every verdict against Johnson & Johnson in this court that has gone through the appeals process has been reversed and the multiple errors present in this trial were worse than those in the prior trials which have been reversed.
As this blog post points out, Johnson & Johnson has been hit with some million-dollar punitive damages awards in other talcum powder cases.
It is highly unlikely the plaintiffs will keep an amount anywhere close to judgment award. After attorneys fees, the state of Missouri takes a whopping 50% of punitive damage awards and keeps the money for itself under this state law, which appears to apply to this type of punitive damage award. Plus, many appeals courts cut back punitive damages awards on appeal. Missouri's punitive damages system has been the subject of plenty of legal debate in the past; it appears that debate will likely continue.
St. Louis was in 2016/2017 named the number one so-called "judicial hellhole" in America by the American Tort Reform Foundation.
[Image via Getty]
Have a tip we should know? [email protected]
Aaron Keller - Deputy Editor-in-Chief