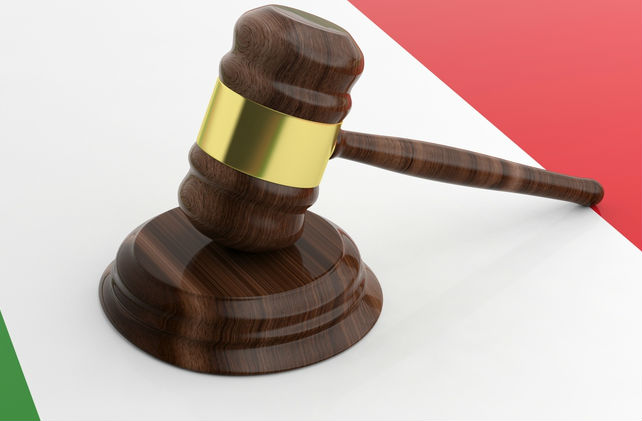 An Italian judge in Turin faces scrutiny after dismissing a sexual assault case in February because the alleged victim didn't scream. It was decided that though the woman said "Enough," she should've also called for help, according to the BBC.
Prosecutors said that in 2011, a male 46-year-old Red Cross employee sexually assaulted his female coworker after threatening to stop giving her work if she didn't obey. In court, the woman was asked why she didn't fight harder.
"Sometimes saying no is enough but maybe I did not use the force and violence that in reality I should have used, but that is because with people who are too strong, I just freeze," she reportedly said. The woman was also a victim of abuse by her father when she was a child, prosecutors said.
This didn't convince the judge, who, according to a local outlet, argued that the alleged victim had conveyed "the emotion that a violation of her person had to inspire in her," called her claim "unlikely," and decided that the assault didn't happen.
The defendant, who won an acquittal, argued that it was just consensual sex.
Now the woman reportedly faces slander charges. However, Justice Minister Andrea Orlando, a member of the of Italy's left-wing Democratic Party, has demanded that ministry inspector review the case to make sure the correct decision was made. Even a member from a rival political party voiced outrage at the ruling.
"Certainly, you cannot punish the personal reaction of a woman terrified by what is happening to her," said center-right lawmaker Annagrazia Calabria, of the People of Freedom party.
[Image via RAWF8 and Shutterstock]
Have a tip we should know? [email protected]