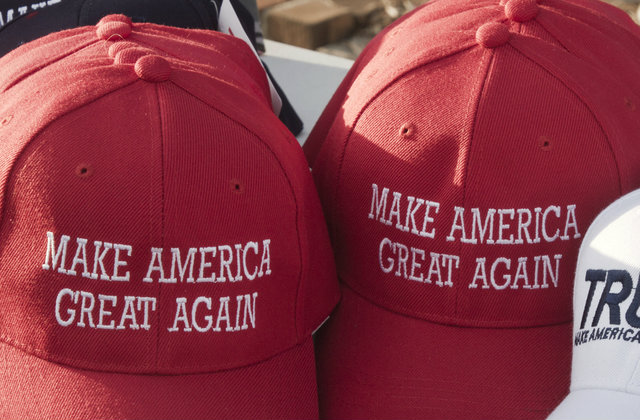 Ontario Court Justice Bernd Zabel has been suspended for 30 days, no pay, for wearing a pro-Trump "Make America Great Again" hat to court, according to the CBC. This is no joke. Next to permanently removing him from the bench, it's the most serious reprimand Ontario Judicial Council could've handed down. He hasn't been hearing cases since last December.
During a hearing in August, he said that he wore the "MAGA" hat to court Nov. 9, the day after the U.S. general election, as a joke. He said he actually didn't support the American President Donald Trump, and apologized for wearing the cap. The OJC, however, said that there were 81 complaints about him.
"Most complainants indicate a heightened concern as they perceive many of the things Trump said during his campaign to indicate misogynistic, racist, homophobic, and anti-Muslim attitudes," they said in their decision on Tuesday. "The complainants state that Justice Zabel has associated himself with those views by his conduct and that women and members of various vulnerable groups would reasonably fear that they would not be treated fairly and impartially by Justice Zabel."
Zabel, a 27-year veteran on the bench, said in August's hearing that he is not a bigot, racist, or misogynist. In Tuesday's decision, the OJC concurred, and said he's great at his job.
"Justice Zabel is praised for his hard work, professionalism, integrity, and for being helpful to other judges and to counsel," they wrote.
[Screengrab ]
Have a tip we should know? [email protected]