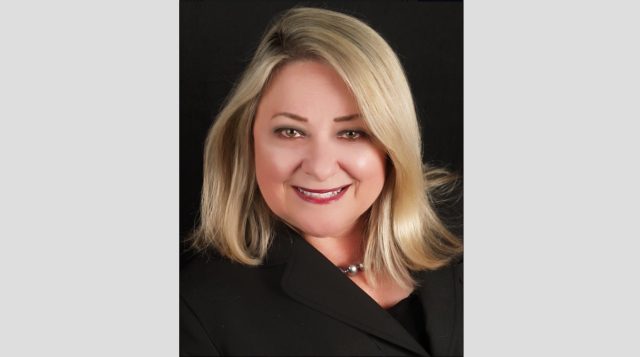 A judge in Dallas, Texas has been sanctioned by the state's judicial ethics oversight board after being accused of interfering in a case involving her nephew and shaming jurors who convicted a rapist in her court.
District Judge Teresa Hawthorne was given a Public Reprimand by the Texas Commission on Judicial Conduct late last week.
The commission accused Hawthorne of abusing "the prestige of her office to help resolve her nephew's pending case" and also claims that she "failed to treat jurors [in the case of the convicted rapist before her court] with patience, dignity and courtesy when she shamed and reprimanded them for their verdict."
Nora Creed, the foreperson in the case involving the convicted rapist, said Hawthorne told the jury that their "punishment was too harsh," and that she "did not believe the victim was raped at all." Another juror, Jennifer Galek, remembers the following tsk-tsk received from the judge upon convicting the rapist:
Quite frankly, I am disturbed. I am disturbed by the way you came back with such a harsh verdict and sentence for this man's life in such a short time. Did you even discuss the details of the case at all? I can tell y'all this. If I had been a juror on this case, it would have been a hung jury.
According to another juror, Casey Herr, Judge Hawthorne said she "could not believe that [they] found the defendant guilty," and asked the jurors "how could [they] have a good conscience about [their] decision."
The incidents involving Hawthorne's intervention on behalf of her nephew were copiously documented–and spanned the stretch of nearly two years.
According to the commission, beginning in September 2014, Hawthorne emailed a judge out of Lubbock, Texas "about her nephew's criminal case pending in his court. In her email, Judge Hawthorne requested that [the judge in the case] withdraw the warrant for her nephew's arrest."
Later, Hawthorne contacted that same judge via telephone and asked him to give her nephew preferential treatment. The commission's Public Reprimand goes on to note, "During the conversation, Judge Hawthorne stated that she was allowed to represent members of her family under an unspecified rule."
Then, in summer 2015, "Judge Hawthorne sent a second email to [the judge overseeing the case] requesting that he and the Assistant District Attorney agree to remove the warrant."
In 2016, Hawthorne testified on her nephew's behalf at a probation hearing before the judge she had been communicating with since nearly two years before. The Public Reprimand notes: "During her testimony, Judge Hawthorne referenced her judicial position on three separate occasions, and offered her opinion as to her nephew's character."
The record also states, "She was not subpoenaed to testify."
In her responses at the hearing, Hawthorne said, "neither [she], nor Judge Darnell ever communicated with each other without the Assistant District Attorney being involved," and also denied ever having had oral conversations with the judge about her nephew's case.
Hawthorne, a Democrat, is currently seeking re-election to a third term.
[image via screengrab/Facebook]
Follow Colin Kalmbacher on Twitter: @colinkalmbacher
Have a tip we should know? [email protected]