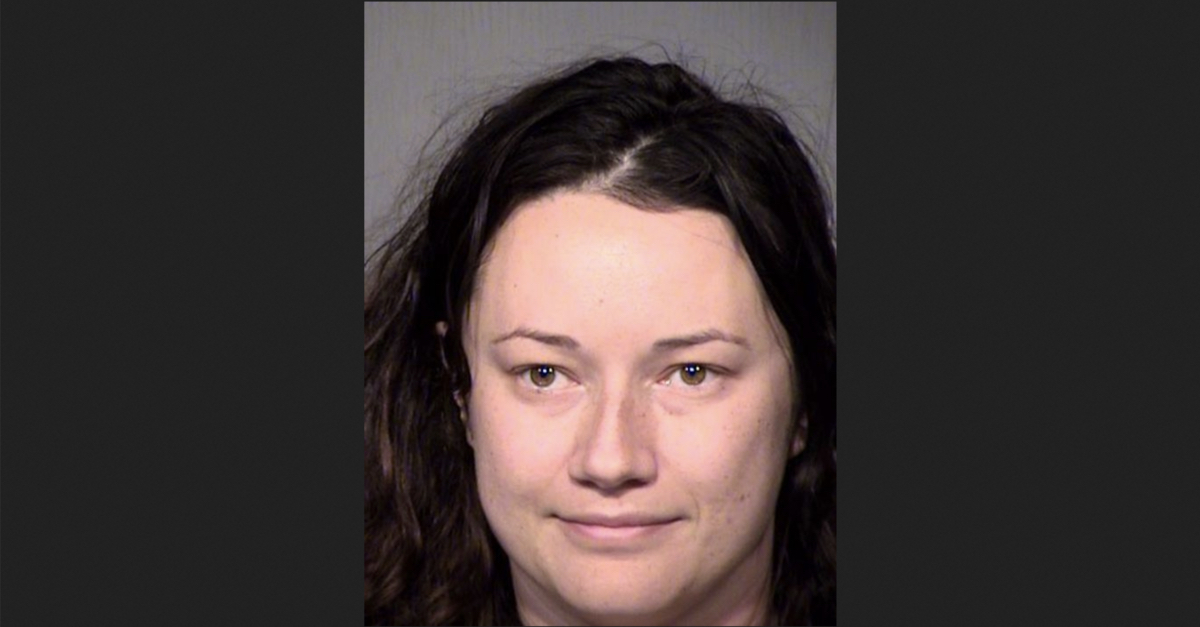 An Arizona woman accused of stalking a man she met on a dating site allegedly threatened to turn his kidneys into sushi in one of some 159,000 text messages allegedly sent over the course of 10 months.
According to the Arizona Republic, Jacqueline Ades began an increasingly aggressive–and occasionally threatening–texting campaign against her former suitor after Paradise Valley police officers escorted her off his property in July 2017.
"I'd wear ur fascia n the top of ur skull n ur hands n feet," one text in a series read–an apparent reference to a thin sheath of fibrous tissue which encloses muscles and other organs. "N ud be watching me in a taxidermy suit."
Another text message read:
I'd make sushi outta ur kidneys n chopsticks outta ur hand bones.
Paradise Valley police noted that Ades showed signs of mental illness in arrest records obtained by the Republic's Perry Vandell.
The alleged victim in the case is not being named but has been identified as the CEO of a Scottsdale, Arizona-based company that sells beauty products. Ades herself is a licensed esthetician from Florida who is currently self-employed.
In a jailhouse interview from May, Ades said that she met the man on Luxy, an online dating service focused on people who earn over $500,000 per year. The two apparently messaged one another for a few days before going on exactly one date. The man apparently wasn't interested but Ades allegedly continued to text him–despite his insistence that he didn't wish to see her again.
After allegedly showing up outside his and being escorted away by cops in July 2017, the texts reportedly become threatening in nature.
A similar incident allegedly occurred in December of that year. The man told police that Ades had once again showed up outside his home but when authorities arrived she was nowhere to be found.
In April 2018, while the man was out of the country, Ades allegedly showed up one last time–and this time she allegedly broke into the man's house to take a bath. Body camera footage obtained by the Republic shows the arrest.
As Ades is being handcuffed after collecting some of her clothes, she says, "Why is this happening to me?"
An officer then asked why she was at the man's house. To which she replied:
I guess that I made up a whole scenario in my head where I live here, so I came here and pretended that's what was happening.
The officer than asked Ades to explain what she meant and she began referencing "scientific equations," according to the outlet.
During a later police interrogation, Ades was asked if she thought the texts she sent were normal.
"No, I don't think anything I say is normal. I understand now," she said.
[image via Maricopa County Sheriff's Office]
Have a tip we should know? [email protected]