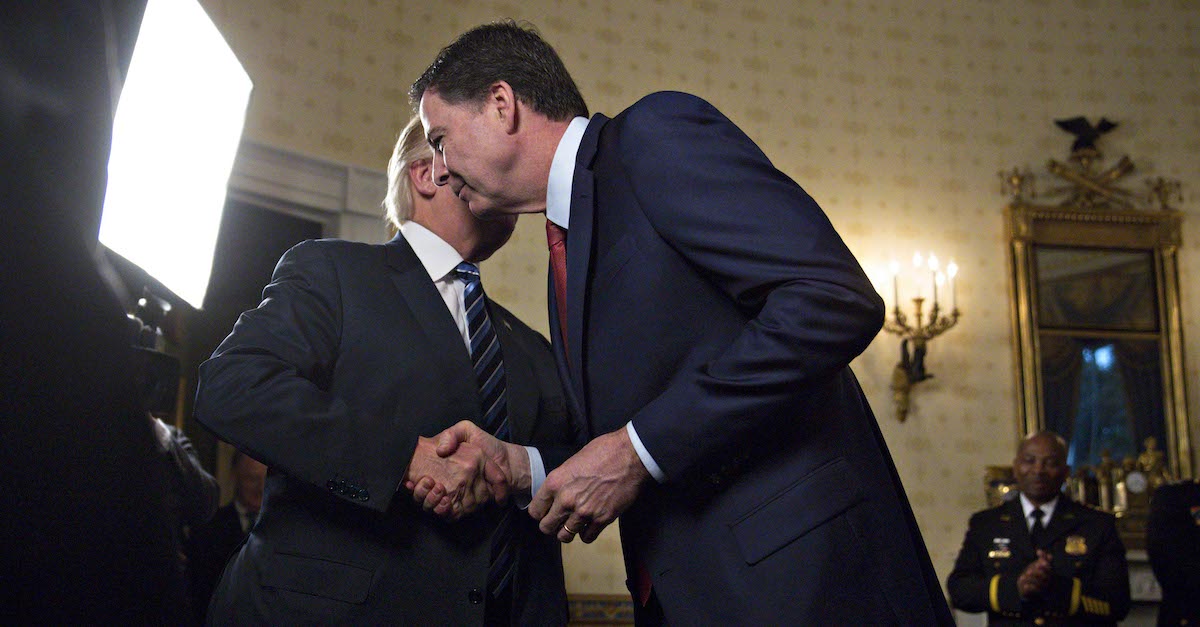 Fired FBI director James Comey whipped out a tears of joy emoji and revealed that his wife was "relieved" to learn that the FBI has found no evidence that there is photographic evidence of him hugging and kissing special counsel Robert Mueller.
https://twitter.com/Comey/status/1054806252650287104
"My wife is so relieved," Comey tweeted Tuesday afternoon.
Comey was responding to a tweet from BuzzFeed News investigative reporter Jason Leopold, in which Leopold shared the response to a Freedom of Information Act (FOIA) request. Leopold wanted to know if President Donald Trump's claim (rhetorical hyperbole?) hat he "could give you 100 pictures of [Mueller] and Comey hugging and kissing each other."
The FBI apparently took actual time too see if there were records that would be responsive to this request and came up with none.
https://twitter.com/JasonLeopold/status/1054741820683575296
"Based on the information you provided we conducted a search of the locations or entities where records responsive to your request would reasonably be found. We were unable to locate records responsive to your request," the FBI response reads. "Therefore, your request is being administratively closed. If you have additional information that may assist in locating records concerning the subject of your request, please submit a new request providing us with such details, and we will conduct an additional search."
And that, folks, is enough internet for the day.
Trump's initial remarks were, of course, made to suggest that Comey and Mueller were in cahoots to take him down.
[Image via Andrew Harrer-Pool/Getty Images]
Have a tip we should know? [email protected]