Two days after Christmas in Saugus, Massachusetts, a 22-year-old man and a 20-year-old woman were filmed by a worried neighbor when an argument went from "bad" to way, way worse.
Neighbors were stunned when the woman, identified as 20-year-old Lisbet Flores, grabbed Canseco Morillo's gun, yelled, "I'm going to f—ing kill you," fired a shot into his vehicle, and tossed the weapon down the street. After Morillo retrieved the weapon and got back into his car, the woman continued screaming and pounded on the hood of the vehicle. Morillo sped off and Flores gave chase on foot.
According to WHDH, this happened right across the street from the Saugus Police station and the weapon was not legally owned. Neither Flores nor Morillo has a firearms identification card (FID).
Neighbors filled in some of the gaps as to what the hell was going on here. Jhocellene Fraitas said her husband Marcelo Queiroz recorded the incident because he realized how bad the fight was. "It was very scary," Queiroz said through Fraitas, who was translating.
"They (were) fighting so bad that he decided to record it," she added. "And she turned around the car and took his gun, took the gun from him."
It's not clear what sparked the argument or why it escalated into violence, nor has the nature of their relationship been disclosed.
The pair, pictured below, was quickly arrested in connection to the violent incident and appeared in court Friday.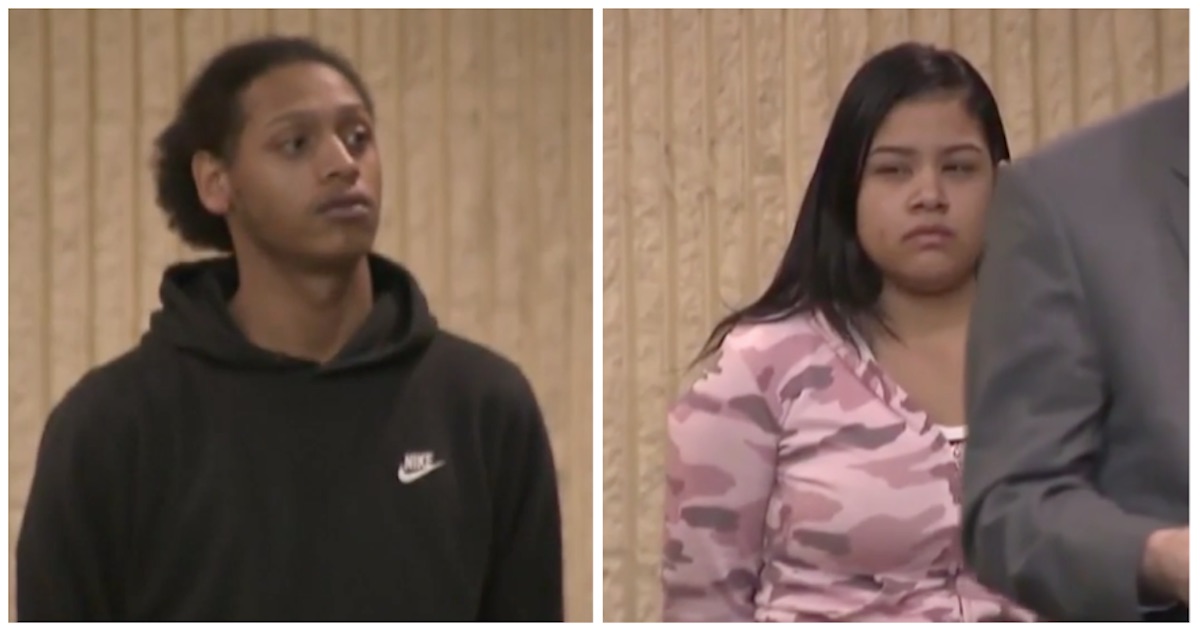 Flores faces charges of armed assault to murder, carrying a gun without an FID, and malicious damage of a motor vehicle. She is currently being held without bail and is set to appear in court on Thursday, Jan. 3.
Morillo, who was very lucky to escape this argument unscathed, was also arrested on a gun charge. He too was charged for carrying without a license. Morillo's bail has been set at $20,000 and his court date is scheduled for January 18.
[Images via WHDH/screengrab]
Have a tip we should know? [email protected]