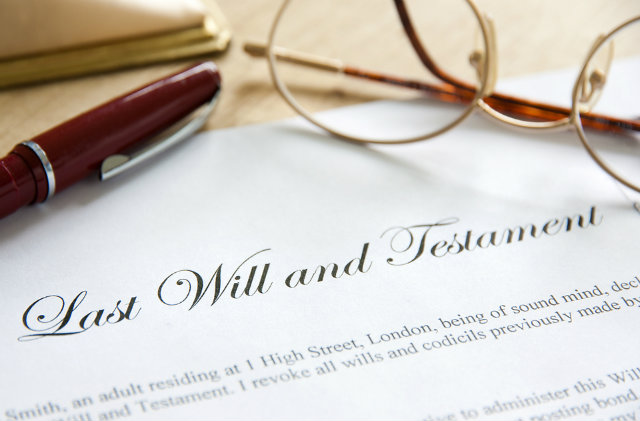 Jim ZeBranek Jr. stole almost a million dollars from his father. That is a given. Junior is in the middle of a 20-year prison sentence for taking dad's cash. Senior had very strong words for this.
"As far as I am concerned," he told The Tampa Bay Times in 2012, the year his son was arrested. "Jim is not a son of mine anymore."
And yet now, 61-year-old Jim Jr. wants his father's inheritance, according to a new report by the outlet. Senior, who passed away in 2014, rewrote to will to make younger son Joel ZeBranek the beneficiary.
In January, Joel, a 55-year-old who lives in Cleveland, Florida, filed his dad's will at a probate court in Pinellas County, Florida. The estate is worth $557,859, with $10,000 of it going to an episcopal church.
But he soon received notice that his older brother wanted in on the money. Jim Jr's petition, filed from prison, claims their father suffered from several debilitating conditions, including dementia and diabetes, rendering the will invalid. Plus, he claimed Joel had a felony battery conviction in Cleveland, meaning he shouldn't oversee the estate. (The Times checked records, and found no proof he was even charged with such a thing.)
To reiterate: A man serving prison time for stealing from his dad disputes that father's will because his brother is allegedly a convicted felon.
"He has proven to me that he is willing to make bold-faced lies to advance arguments that have no merit," Joel said. "I guess he's got nothing better to do."
Jim Jr. was arrested in 2012 for 14 counts of money laundering, two counts of perjury, and one count of grand theft from an elderly person. Charges stem from events starting in 2008. Senior was sent to the hospital after badly reacting to diabetes medication, the Times said, so Junior got a doctor-signed affidavit saying dad was unable to "to manage property."
But this affidavit was only meant to last for as long as Senior remained in the hospital. Junior took over Senior's trust fund, stole $800,000, and moved most of that cash to a bank in Panama, the report stated. He defended himself saying all this cash was meant for investments on his dad's behalf.
Joel's attorney, Richard Pearse, told the newspaper that Junior had to provide documentation proving Senior's "incapacity" when the will was rewritten. Junior had filed to become his dad's guardian in 2010, but that case reportedly got dismissed.
Lawnewz.com could not reach Jim Jr. for comment.
[Image via SteveWoods and Shutterstock]
Have a tip we should know? [email protected]