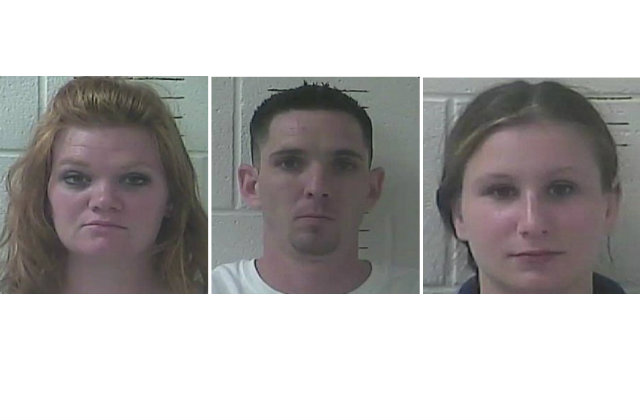 Two women and a man were arrested Wednesday for having sex on the deck of seafood restaurant in Mississippi.
"Right there," Hancock County Sheriff Ricky Adam told the Sun Herald. "In the middle of the day. In broad daylight. In front of God and everybody."
Amy Hammers, 19, Tiffany Thibodeaux, 26, and Brandon Mabery, 30, each face a charge of indecent exposure, a misdemeanor.
The Sheriff said the trio was discovered when the owner dropped by to do something at the restaurant, which was closed Wednesday. Instead, she supposedly found them doing it.
"She looked out the window and there they were," Adam said. "That's when she called us." He added: "I'd hate to have to tell Mama and Daddy I got arrested for such as that."
If convicted, the defendants face up to six months in jail and a fine of up to $500. Penalties can be enhanced for offenders who were convicted in the previous five years: Up to a year behind bars, and a possible $1000 fine.
[Mugshots from Hancock County Sheriff's Office, from left to right: Thibodeaux, Mabery, Hammers]
Have a tip we should know? [email protected]