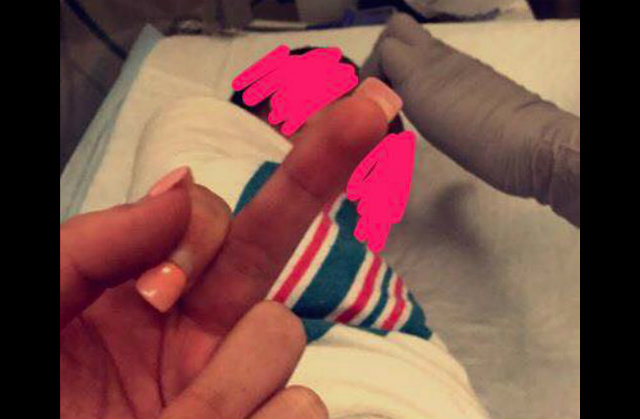 Two hospital employees in Florida are in trouble over social media posts in which they allegedly manhandled and disrespected newborn babies.
"It's outrageous, unacceptable, incredibly unprofessional, and cannot be tolerated," wrote the Naval Hospital Jacksonville Commanding Officer in a Facebook post on Monday night. "We have identified those involved– two junior enlisted corpsmen (not nurses). They have been removed from providing patient care and they will be handled by the legal system and military justice. We've notified the patient's parents."
The allegation came to light Monday evening when a woman, who said she went to high school with one of the corpsmen, said pictures and video were posted to Snapchat.
"The first pic is her friend who is making the baby dance and she's playing rap music in the background," wrote the woman. "I'm LIVID and I'm snitching bc she should get fired from her job but idk how to go about it."
One picture shows a woman, reportedly one of the corpsmen, apparently flipping off a newborn, with the caption, "How I currently feel about these mini Satans."
[Image via Facebook]
Have a tip we should know? [email protected]