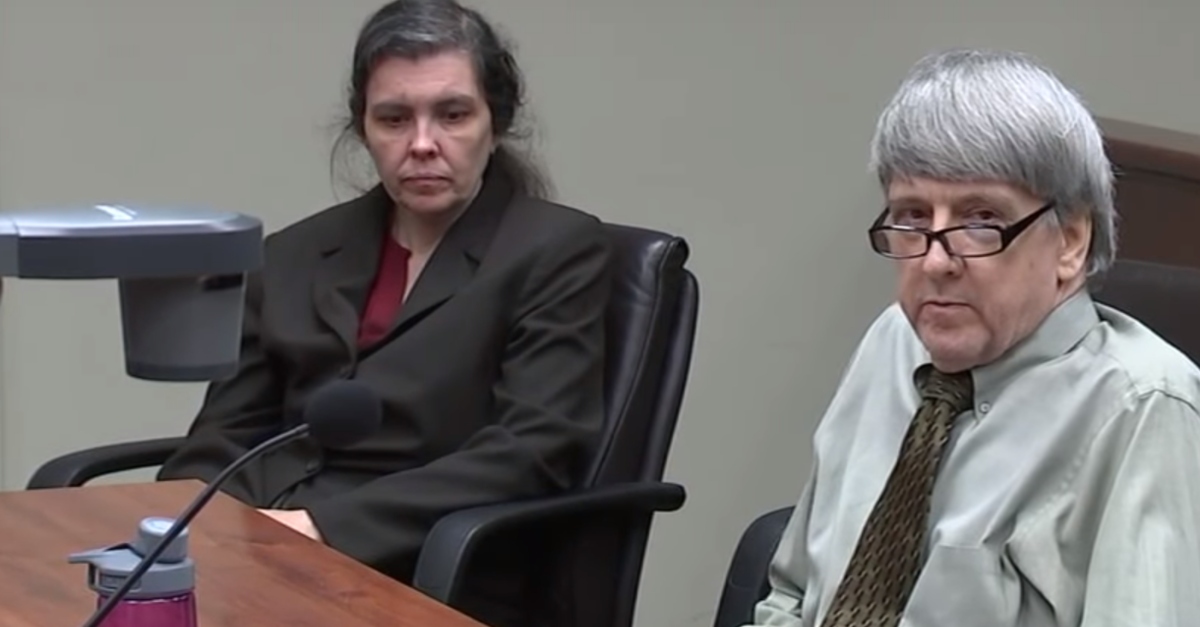 The foreclosed home of accused child abusers Louise and David Turpin was sold on an online auction to an unidentified bidder Wednesday for $310,360, according to The Press Enterprise. That's lower than the appraisal done by Riverside County ($353,138), but was more than the starting price of $177,255.
The house comes with a history. According to prosecutors, the story behind that residence is as horrifying as it gets. The Turpins were arrested in January 2018 for allegedly holding their 13 children captive, starving them, and even shackling some of the beds. The story quickly made national news.
The Riverside County Sheriff's Department said the couple's 17-year-old daughter escaped from the residence, and found help. Deputies described her as "slightly emaciated" and appearing to be 10 years old.
The house was described as "dark and foul-smelling." Deputy Manuel Campos testified at a hearing last June that the girl was "caked" with dirt. She allegedly claimed the residence smelled so bad that she wanted to put her head outside for air, but she was not allowed to do so. She accused Louise Turpin of choking her for watching a Justin Bieber video, and said her father David Turpin sexually abused her since the age of 12.
Authorities said most of the victims showed signs of being malnourished. One of the children, a 29-year-old daughter, weighed 82 pounds, District Attorney Mike Hestrin said. Victims suffered nerve damage and cognitive impairment from the abuse, he said. Some of the children were beaten and strangled, he claimed. Prosecutors suggested that the Turpins chained up the kids as a method of punishment.
The defendants pleaded not guilty to charges, including torture, false imprisonment, and child cruelty. There's a total of 88 felony counts. Trial is set for Sept. 3. It's unclear if the bidder was in any way aware of the allegations against the Turpins.
California law only requires disclosure of matters such as if a death happened in the three years previous to the buyer offering the purchase the home. The Enterprise noted that the listing page for the home didn't mention the criminal case. Here's how the outlet construed the situation:
On Saturday [the first day of the auction], a spokesman for the auctioneer, Hudson and Marshall, said the company had become aware of the allegations and was working with the unidentified seller to obtain that information. There is no indication that those details were ever added to the listing.
Hudson and Marshall did not immediately respond to a Law&Crime request for comment made Wednesday.
[Screengrab via ABC 7]
Have a tip we should know? [email protected]