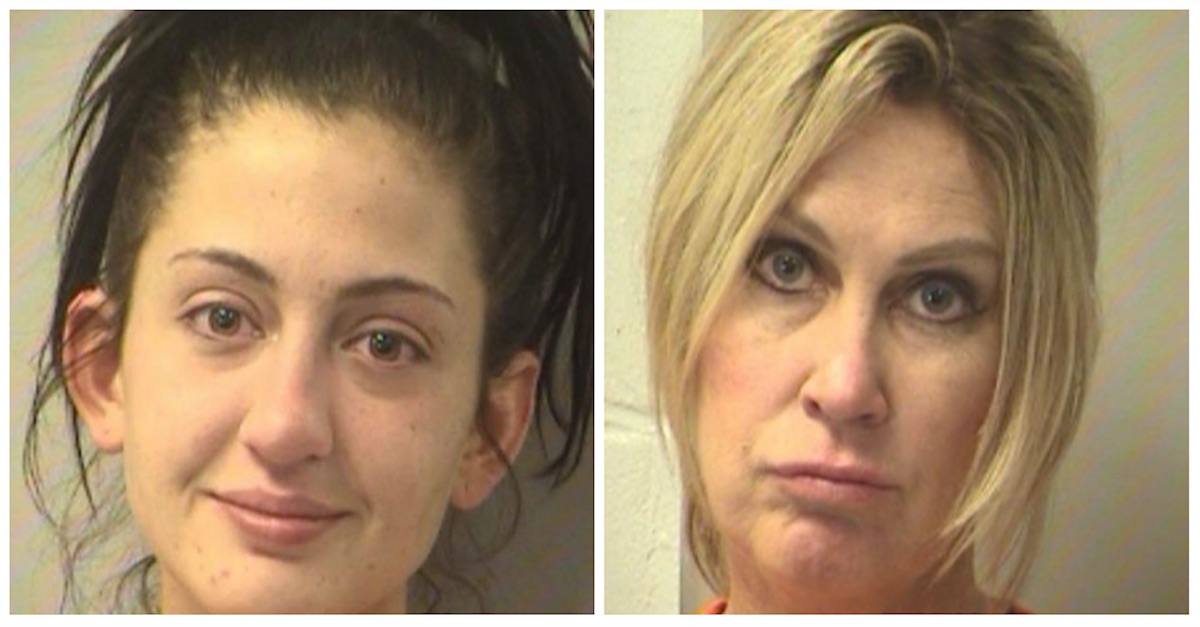 An apparently "highly intoxicated" and "very disrespectful" mother-daughter realtor duo from Florida with celebrity delusions allegedly had themselves one helluva Thursday night into Friday morning last week.
Julia Bari, 24, and her mom Tracy Bari, 47, allegedy told a responding Okaloosa County sheriff's deputy that they would "murder" him and his family because they were being arrested, the Northwest Florida Daily News reported.
The Bari ladies were at the Red Door Saloon throwing back some adult beverages, authorities said. Red Door Saloon employees said the women got belligerent while waiting for drinks. The workers reportedly tried to escort them off the premises. That allegedly escalated into a physical confrontation, with Julia Bari allegedly punching an employee in the face.
When police got to the scene, Tracy Bari allegedly kicked a deputy in the leg and tried to kick out a squad car window, while her daughter allegedly scratched a window with handcuffs.
Tracy Bari seemed to think telling officers that she knows "lots of rich and famous people with money" would help her cause. She also reportedly claimed that she was famous, a radio person, and "on HGTV."
Strangely enough, the HGTV claim is kind of, sort of true.
It was Julia Bari who appeared on the HGTV show "How Close Can I Beach?" The episode is called "Making Home in Miramar Beach."
Jail records show that Tracy Bari has been charged with felony resisting an officer with violence and misdemeanor battery, while Julia Bari faces charges of misdemeanor battery and resisting without violence.
Bond for each was set at $3,500.
[Images via Okaloosa County Sheriff's Department, HGTV screengrab]
Have a tip we should know? [email protected]