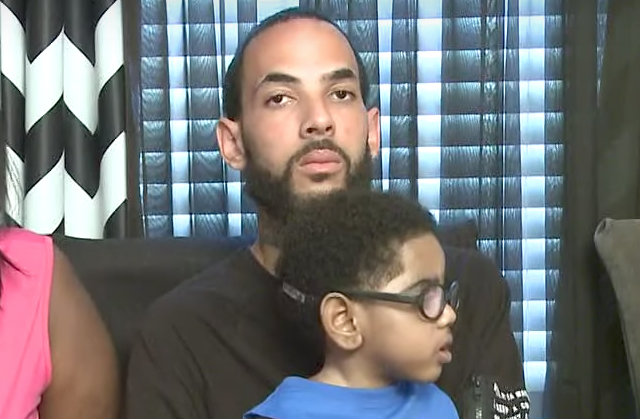 Anthony Dickerson's two-year-old son A.J. was born without kidneys, according to WXIA. Clearly, something had to be done, but this father already had the answer: he was a perfect match to be a donor. All they need to do is pre-op and the surgery to give his left kidney. But it won't happen, at least not yet. The hospital postponed everything because Dickerson was accused of violating his probation. He was charged in September with possession of a firearm.
"Two steps closer to giving him a kidney and we got shut down, basically," said A.J.'s mom Carmella Burgess.
At first, the Emory Hospital in Atlanta tried to be open to doing the surgery anyway, claimed the family. Dickerson said the medical examiners sent the Gwinnett County Jail a letter to schedule blood work anda  pre-operation appointment. That changed after Dickerson got released.
"The Living Donor Transplant Team at Emory has asked Mr. Dickerson for evidence of compliance from his parole officer for the next three months," they said in a letter obtained by the outlet. "We will re-evaluate Mr. Dickerson in January 2018 after receipt of his completed documentation."
A.J.'s parents are worried that's too much time. Their son needs surgery now.
"He's only two," Burgess said. "He don't deserve this. We've been waiting so long for this."
The family said Dickerson is healthy, physically ready to give a kidney to his son.
"What do he got to do with the mistakes I made?" Dickerson said. "Nothing."
Emory largely declined comment when WXIA reached out to learn more. They cited patient confidentiality rules. As the outlet put it, reports asked "a general question about how someone being arrested impacts the possibility of donating a kidney." Once again, the hospital stayed mum.
The family is planning to get on a kidney transplant waitlist, but they're not sure how long that would take.
Have a tip we should know? [email protected]