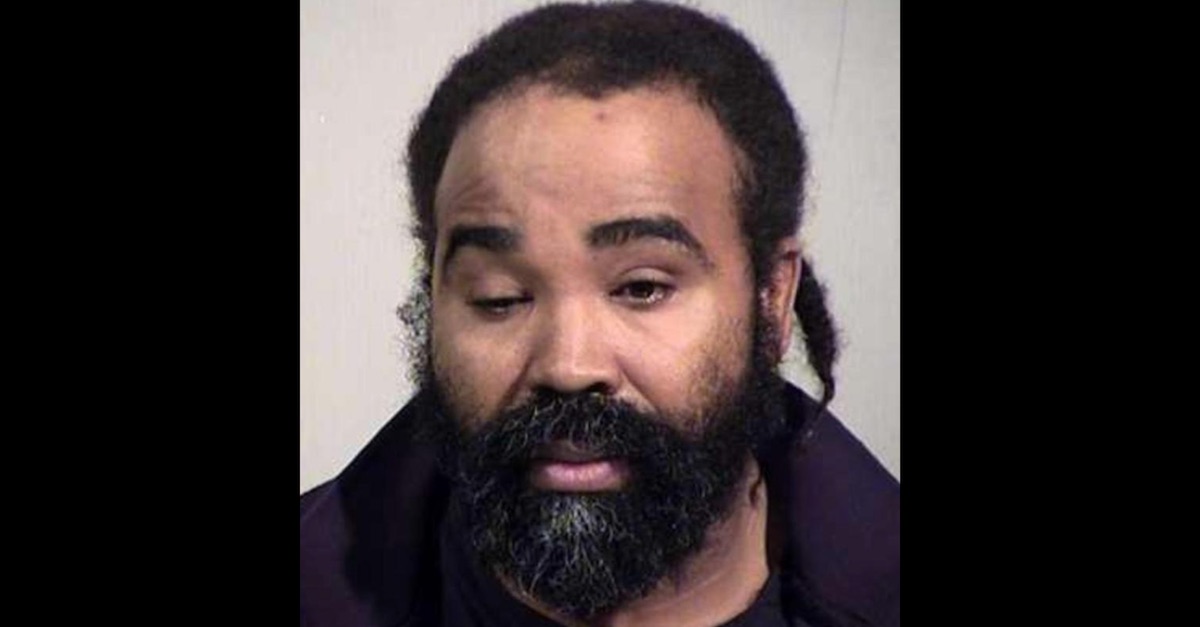 Parents of other patients at the long-term care facility known as Hacienda Healthcare in Arizona have come forward to say that they are stunned that 36-year-old nurse Nathan Sutherland has been arrested for allegedly raping and impregnating a 29-year-old incapacitated woman. The woman, a San Carlos Apache Tribe member, has been at the facility since she was 3 years old.
In what's become a national story, the victim gave birth to a baby boy, and staff had no idea she was pregnant. After the woman gave birth in December, Phoenix police opened an immediate investigation and sought DNA samples from male employees at the facility. The DNA, police said, led police to Sutherland, as it matched the DNA of the baby. Some who encountered Sutherland before could not believe it.
Angela Gomez told KPHO-TV that Sutherland cared for her son, adding "I really trusted him." Gomez recalled that Sutherland worked a night shift.
"He was very loving, very compassionate. Or he pretended to be. And I really trusted him," she said.
Gomez  also said that she suspected other people first.
"I suspected others, but I was wrong, and he fooled everybody," she said. Karina Cesena, who moved her 22-year-old daughter Jazzmyne out of the facility after she heard the news, has said "Everybody was up in shock."
"Trust has been broken and severed completely," she added. Cesena also said Sutherland didn't show warning signs.
Court records have said the victim is "not alert" and needs a "maximum level of care." The lawyer for the woman's family, John Micheaels, said, on the other hand, that she is "alert," has "some ability to move," responds to sounds, makes facial gestures and is non-verbal.
The 29-year-old victim has been incapacitated since she was three-years-old after almost drowning. Her prognosis has been widely described as "vegetative" or "comatose" by the media, though her family has disputed such characterizations.
"The victim's parents would like to make clear that their daughter is not in a coma," a statement from the family's attorney noted on Tuesday. "She has significant intellectual disabilities as a result of seizures very early in her childhood … The important thing is that she is a beloved daughter, albeit with significant intellectual disabilities. She has feelings, likes to be read to, enjoys soft music, and is capable of responding to people she is familiar with, especially family."
On December 29, the woman gave birth to the baby boy. None of the staff at Hacienda Healthcare were even aware that she was pregnant until the baby was born.
"None of the staff were aware that she was pregnant until she was pretty much giving birth," said a source familiar with what happened, according to KPHO-TV. The woman gave birth to a baby boy, who was said to be in good health.
Audio of the 911 call shows a nurse at the facility frantically calling for help in response to the birth. "One of the patients had a baby, and we had no idea she was pregnant," she said.
Hacienda Healthcare has vowed to "continue to cooperate with investigators from multiple agencies in every way possible," adding, "We will do everything in our power to ensure justice in this case."
On Monday, we learned that one doctor has resigned and another has been suspended.
Hacienda Healthcare also apologized to the victim and her family.
"Once again, we offer an apology and send our deepest sympathy to the client and her family," they said. "Hacienda intends to do everything possible to restore its credibility in the eyes of our patients, families, the community and our agency partners at every level."
Sutherland was arrested on Tuesday evening and charged with one count of sexual assault and one count of vulnerable adult abuse in connection with sexual assault.
Colin Kalmbacher contributed to this report.
[Image via Phoenix Police Department]
Have a tip we should know? [email protected]