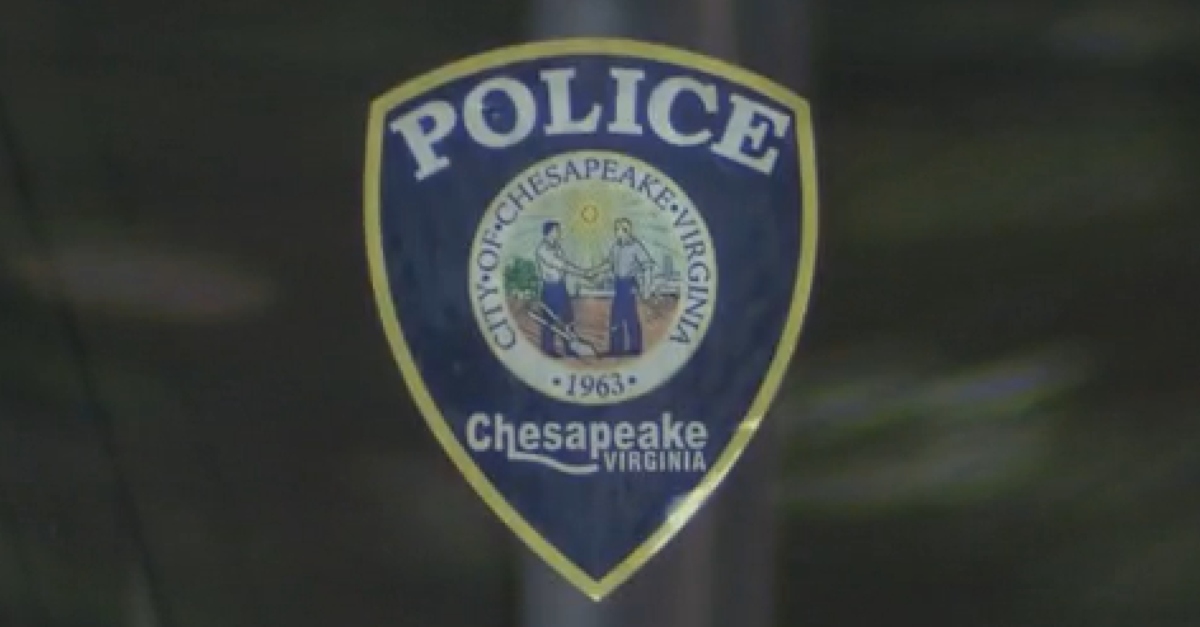 A detective in Chesapeake, Virginia reportedly texted a 12-year-old suspect, "Have you ever smelled burning flesh?" Wade Satterfield helped solved the case, but he was bumped down to patrol, his discrimination lawsuit over the transfer was dismissed, and he faces possible sanctions, according to The Virginian-Pilot.
Let's start this story from the top. Local residents claimed in 2015 to have received threatening texts. They thought this might have been from terrorists, according to court documents. Identifying the culprit hit some barriers. A secretary in the prosecutor's office was sick and couldn't help, and Satterfield claimed that he was told it might take at least three months for the phone company to provide records.
So he allegedly took another approach. He texted the number threatening messages to get the perpetrator to call cops. Hence, the "burning flesh" line. It worked. The suspect–a 12-year-old boy–contacted cops in Hampton, Virignia. But Satterfield ended up getting in trouble. There's no dispute that a sergeant approved him sending the suspect texts. The question was whether he was cleared to be explicit in his language.
Satterfield got in trouble for that, and was also accused of breaking the rules in collecting overtime for going court. They moved him to patrol, but didn't knock down his pay.
Nonetheless, Satterfield sued the city, the police chief, and other officers in November 2016, according to Virginia federal court records obtained by Law&Crime. He claimed he was singled out as a black man, and the department didn't punish white officers accused of dong as bad or worse.
The city's attorney argued there was no evidence of discrimination, according to WAVY.
A federal magistrate judge ruled for the defense in October 2018 and dismissed the complaint. Satterfield appealed, but the defense argued that he and his attorney should be sanctioned. They said that his recent affidavit, in which he claimed to have complained about discrimination before being investigated by cops, clashed with his previous accounts. A court held a sanctions hearing on December 10. A decision is still pending. Satterfield's lawyer Carteia Vaniece Basnight didn't immediately respond to a Law&Crime request for comment.
Satterfield's career in law enforcement could be in trouble. The city's attorney is seeking sanctions, claiming he filed an affidavit in the case that contradicted his previous sworn testimony. Such a sanction could make it difficult for him to testify in court in the future.

— Scott Daugherty (@scottmdaugherty) January 2, 2019
[Screengrab via WAVY]
Have a tip we should know? [email protected]