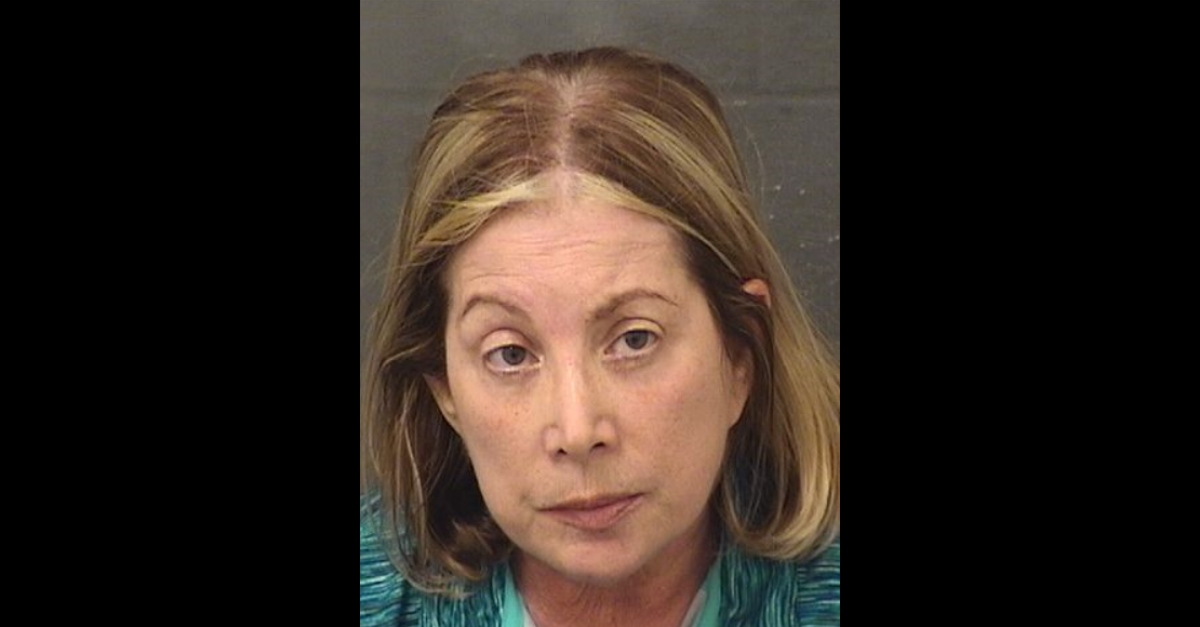 A Florida woman was booked into jail Saturday because she allegedly threatened to shoot up a K-9's funeral. Jill P. Hoffman, 66, faces a charge of intimidation –sending a written threat to conduct a mass shooting, according to Palm Beach jail records viewed by Law&Crime.
We should take this story back to the very beginning. K-9 Cigo was killed when deputies confronted two suspects on attempted murder and robbery warrants, and one of them opened fire, said the Palm Beach County Sheriff's Office. The dog was brought to an animal hospital, where he passed away. Deputies scheduled a memorial service for last Thursday.
The problems began after the sheriff's office announced the K-9's passing on Christmas Eve. According to the probable cause affidavit obtained by Law&Crime, a user by the name of "Michael R Reed" began leaving hostile comments on the agency's Facebook page, blaming Cigo's death on the sheriff's office.
All told, this person left over a 100 negative statements to the agency, deputies said.
Messages include:
"I hope all of you are the first to be shot!!" in regard to a post about active shooter training for civilians.
"Your post 'thank you for your support during this extremely difficult time' makes me want to spit in all your faces and rip those badges off your chests."
And:
In regard to the announcement of the memorial service location: "Great venue for a mass shooting. You don't have the sense you were born with."
According to the affidavit, an investigator determined that the " Michael R Reed" page belonged to Hoffman, a resident of Boca Raton. Indeed, it had her name in the URL. A sergeant got in touch with her family, and they confirmed she had that username on her cell phone and computer. On top of that, family said they knew about the threatening comments before law enforcement reached out. Her son confirmed that a bush depicted on the "Michael R Reed" page was the bush in front of his home, authorities said.
Law&Crime viewed the "Michael R Reed" url written in the affidavit, and confirmed it depicts a bush in front of a home.
Hoffman is scheduled for a first appearance in court to take place Tuesday. Records show she applied for a public defender. She remains held without bond at the Main Detention Center in Palm Beach as of Monday afternoon.
Cigo's funeral went as scheduled on Thursday.
[Image via Palm Beach County Sheriff's Office]
Have a tip we should know? [email protected]