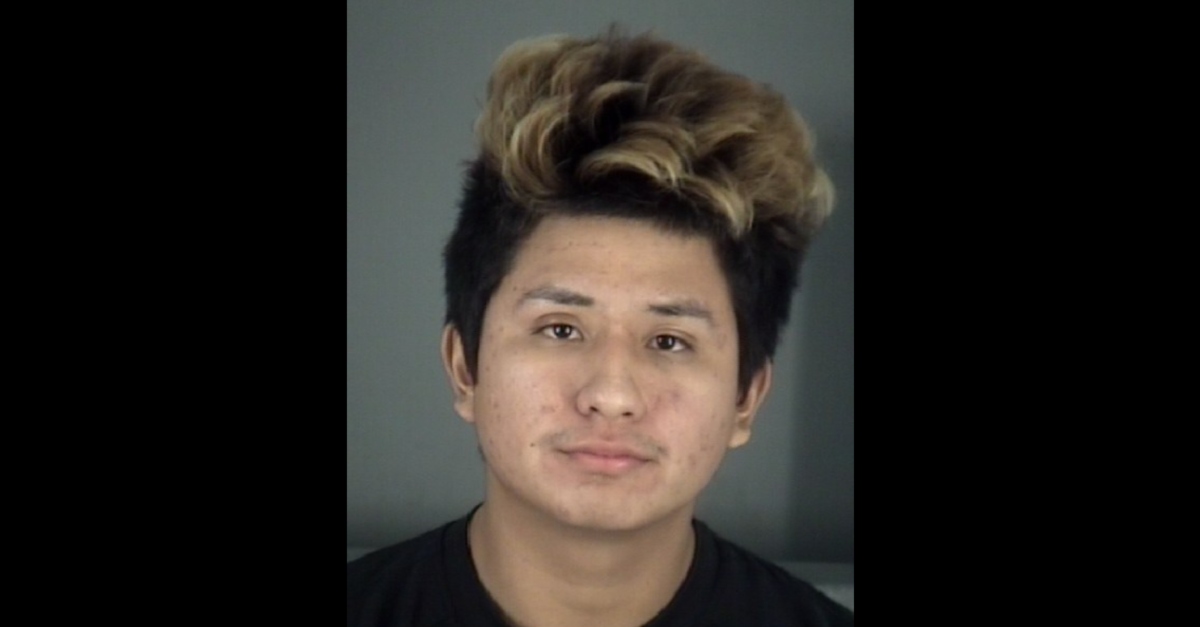 Daniel Enrique Fabian, 18, sexually assaulted a 15-year-old girl between sessions of the video game Grand Theft Auto, according to Pasco County deputies.
He was allegedly playing the game on his Playstation 4, when he said he was going to "smash" the alleged victim, WTSP reported. Fabian was playing online, and another gamer overheard the assault through the microphone, which had been left on, deputies said. This witness claimed that he heard the girl cry out and say "no." The suspect stopped playing the game for about 15 minutes.
The witness told deputies that "smash" was slang for having sex with someone.
According to deputies, the 15-year-old told investigators that Fabian placed his hand over her mouth, shoved her to the bed, and assaulted her. She said she attempted to stop the incident four times. Testing established a DNA match linking the girl and the suspect, authorities said.
Jail records obtained by Law&Crime show that Fabian is charged with two counts of lewd and lascivious battery on a victim between ages 12 and 15 years old. He is being held in lieu of $30,000 bond at Pasco County jail.
Court records do not name an attorney of record. No court date is scheduled at this time.
A Texas man was arrested last year after a woman claimed to find video on his tablet of him raping her 7-year-old daughter. In Kansas, a man was killed by police after allegedly being "swatted" as part of an unrelated feud between Call of Duty players.
[Mugshot via Pasco County]
Have a tip we should know? [email protected]