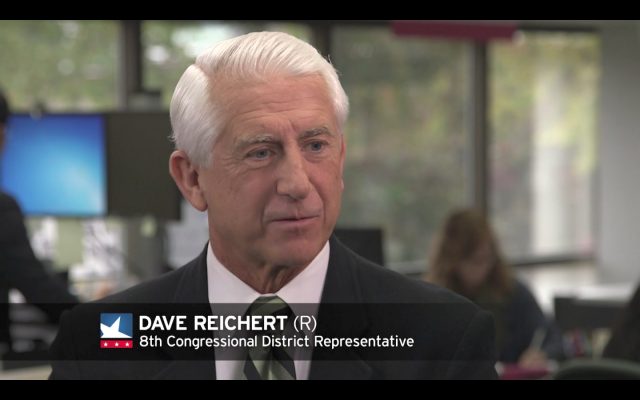 Republican Congressman Dave Reichert says he would have arrested then-candidate Donald Trump for his comments about grabbing non-consenting women "by the pussy," if he could have.
However, the state of the law–and his present occupation–prevented him from doing so. In an interview with Vice News about the increasingly quaint notion of "Moderate Republicans," the Washington member of Congress said:
If the statute of limitations was still in existence, and he made those comments in King County, and you know it happened in King County, that's a person that I would have to arrest…[those comments were] sort of an admission of guilt from him.
Reichert is a former sheriff–and a somewhat decorated one at that. He was a member of the Green River Task Force, which was assigned to track down the Green River Killer. That task force was infamously assisted by serial killer Ted Bundy. The Green River Killer was eventually identified by DNA evidence in 2001.
He continued, "I'm a cop through and through. You can never take that out of somebody. When somebody says that — you know, those recordings came out regarding sexual assaults….There was no reasonable explanation for those words."
After seven terms in the House, Reichert is on the verge of retiring, possibly in order to prepare for a long-rumored gubernatorial bid in the Evergreen State.
Talking about arresting the head of his own party could also be read as a way to provide some distance between himself and an unpopular Republican president in a state that's reliably Democratic at the federal and state-wide level.
In that same interview, Reichert claims he did not support Trump during the 2016 presidential election. Since Trump entered the White House, however, Reichert has voted in favor of the president's position 84.1% of the time.
[image via screengrab]
Follow Colin Kalmbacher on Twitter: @colinkalmbacher
Have a tip we should know? [email protected]