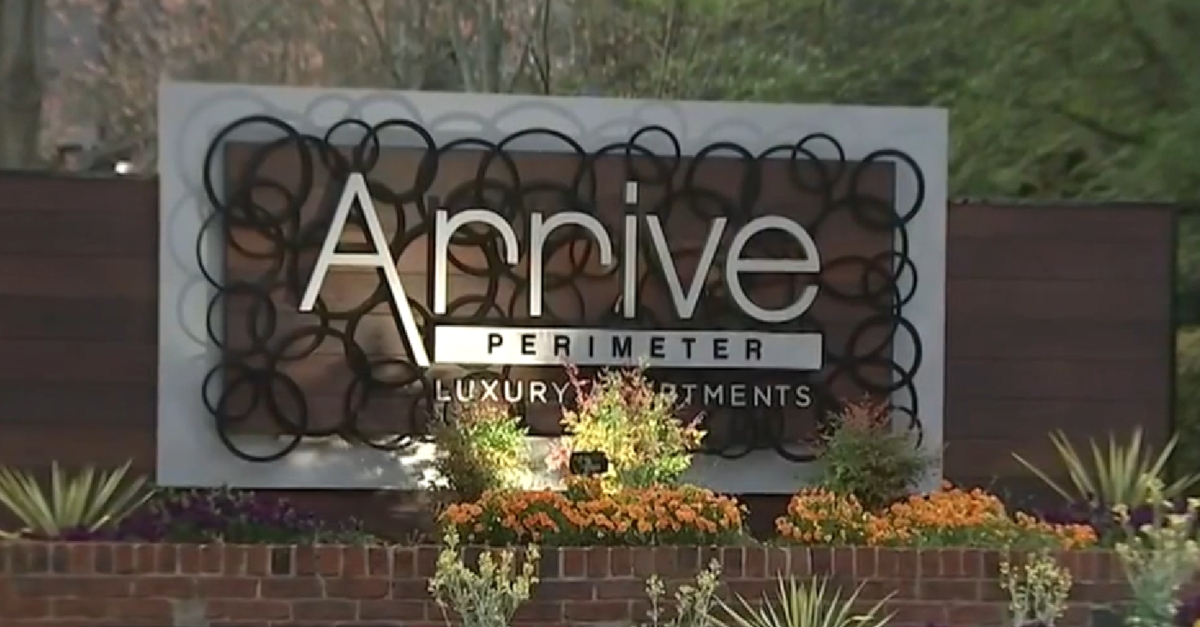 Brace yourselves, there's a lot going on in this story.
A Georgia teacher who was accused of stealing $100,000 from a church and bonded out of jail, later killed a man he'd been dating and got into a car crash while fleeing from police, authorities said. He did not survive the Monday crash.
According to the Atlanta Journal-Constitution, police in Atlanta said Roy McClendon-Thompson, 42, used to work part-time at the Tabernacle Baptist Church as their chief financial officer. Well, he allegedly moved more than $103,000 from its accounts to his personal funds between November 2015 and April 2018.
More on Dunwoody murder in which McNair HS teacher McClendon-Thompson is accused. Police say he & the victim, Jones, were romantically involved & that infidelity may have been motive in the shooting. pic.twitter.com/5VF0TNu2Ih

— Christian Jennings (@CJenningsWSB) April 9, 2019
Cops booked McClendon-Thompson at the Fulton County jail March 21. He bonded out two days later. Three weeks after that, he became a murder suspect.
Police said that McClendon-Thompson killed James Curtis Jones, 45, at the victim's home at an apartment complex in Dunwoody on Monday. Their exact relationship status at the time of the incident remains unclear. Cops told WSB-TV that a cheating allegation might have led to the shooting and added that they were called to the residence two days before the fatal incident. Jones said that McClendon-Thompson threatened him, but McClendon-Thompson insisted it was he who was threatened.
Police quickly identified McClendon-Thompson as a suspect and went to his residence. McClendon-Thompson, apparently realizing he was in deep trouble, decided to flee — only to die in a head-on collision, authorities said.
This DeKalb County teacher is accused of killing a man in Dunwoody. Police say the teacher later died in a car crash while fleeing from police. Live report at noon pic.twitter.com/1FtAElzp3L

— Christian Jennings (@CJenningsWSB) April 9, 2019
He was known as popular social studies teacher at McNair High School in DeKalb County.
"That is totally diametrically opposed to his character," Roger Moses told WSB-TV. "I'm floored. I'm almost speechless."
[Screengrab of Jones' apartment complex via WSB-TV]
Have a tip we should know? [email protected]