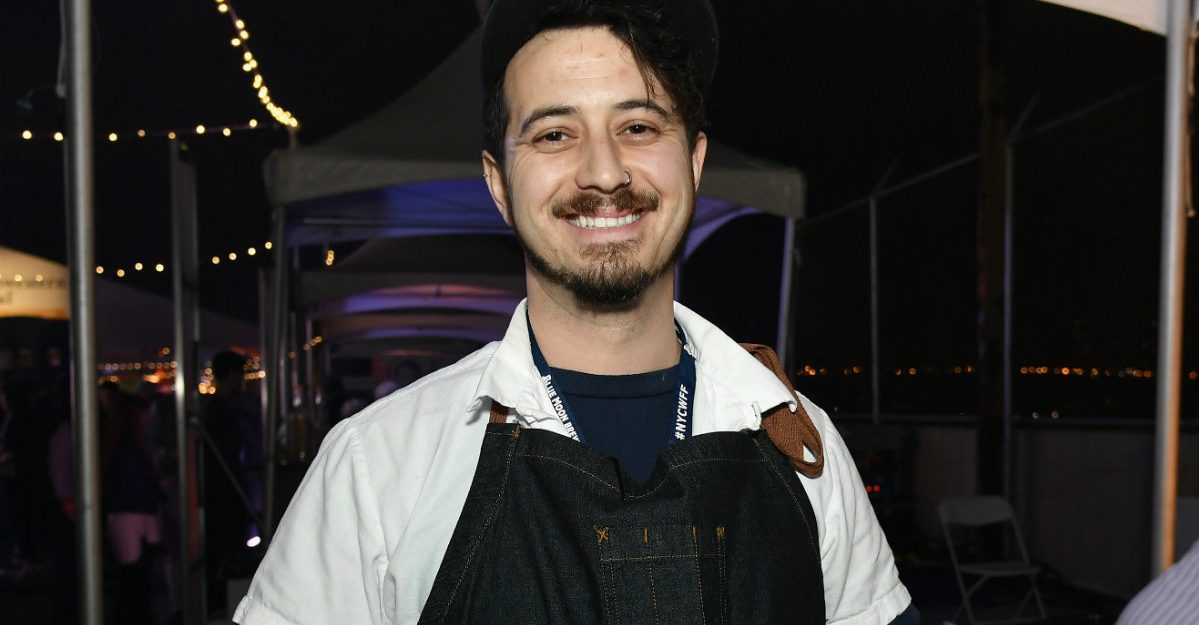 A chef has been accused of poisoning his neighbor's tree because it blocked solar panels at his home — you know, just a regular, everyday allegation. Adam Harvey, 33, was arraigned back on May 15 for misdemeanor criminal mischief and criminal trespass, according to The New York Daily News.
If Harvey's name sounds familiar, it's because he participated in the 12th season of Top Chef, and owns the Bar Salumi restaurant.
The tree isn't dead, by the way, but it's apparently not doing too well. Neighbors saw Harvey drill 11 holes into the tree and put herbicide inside during the April 30 incident, prosecutors claimed. They provided the outlet a picture of a man, who they say is the chef, drilling a hole into the tree. Harvey and his wife had brought into their Windsor Terrace home last year, but hadn't moved in because they are renovating.
The alleged motive for the attempted arborcide: the tree blocked sunlight getting to solar panels Harvey installed on his roof. According to neighbors, who spoke on condition of anonymity, the chef tried to argue the plant was dead, and told the tree's own he could help cut it down. She rejected the offer, and insisted that it was still living. The woman even had her attorney send a cease and desist letter when Harvey allegedly had workers go onto her property and cut off branches from the tree on April 6.
"The neighborhood is in mourning because of that tree suffering," she said.
He declined to comment in the article and is scheduled for a court hearing Friday.
[Image via Mike Coppola/Getty Images for NYCWFF]
Have a tip we should know? [email protected]