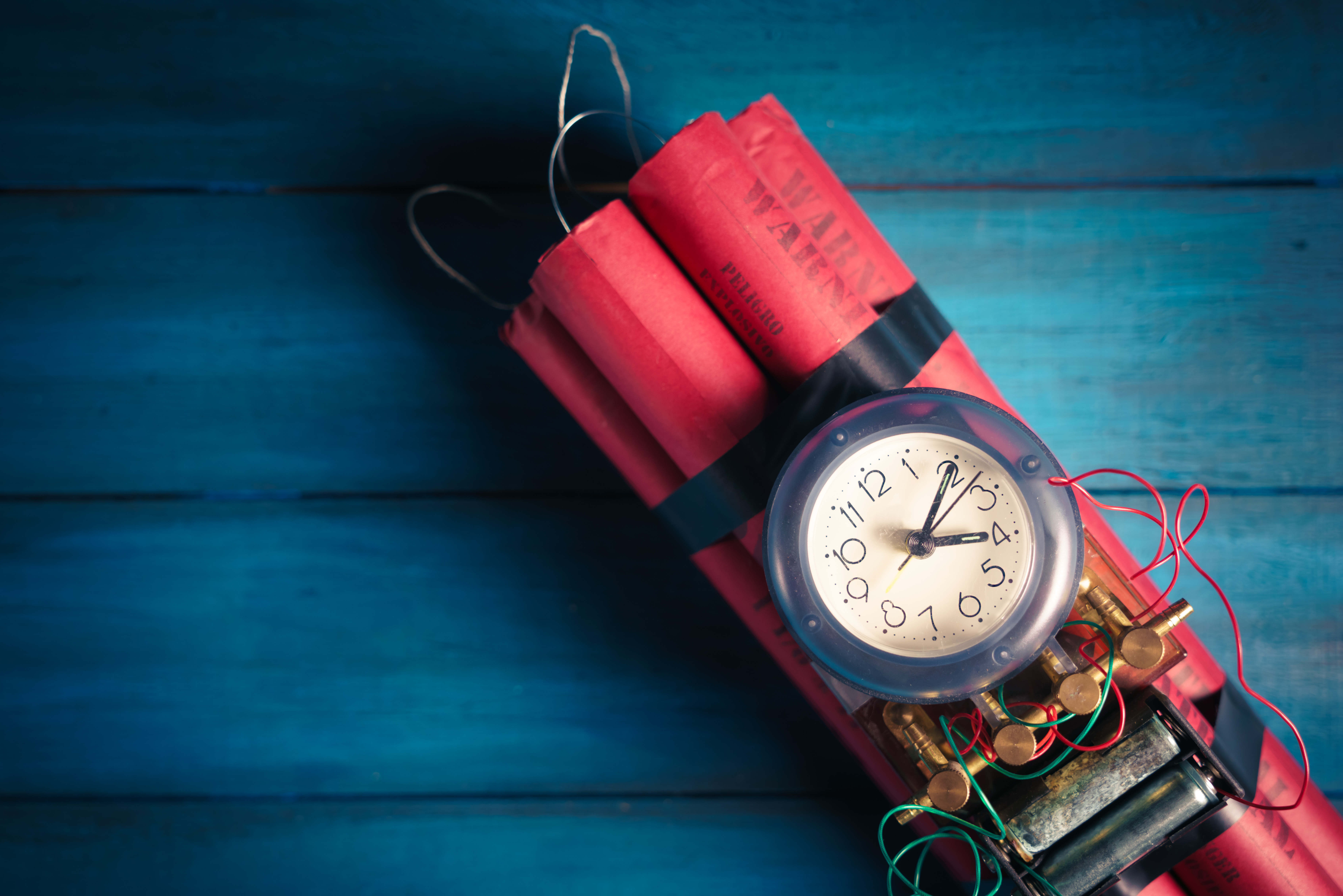 Jacqueline B. Jones, former lawyer at firm Mackenzie Hughes, is scheduled to plead guilty for a 2015 false bomb threat call, Syracuse.com reports.
Jones was slated to appear at a federal courthouse to argue in a civil case at 3 p.m. on the day of the incident.  She was representing a disability services and support organization and was supposed to argue against proposed sanctions that would be placed upon her for failing to obey a court order to produce evidence.
By 3:20, Jones had not arrived and the presiding judge, Magistrate Judge David Peebles, allowed the opposing lawyer, Rick Guy, to argue his case against her.  His argument was short-lived, however, as Jones allegedly phoned in a bomb threat to a daycare center in the same building as the courthouse in an apparent effort to avoid making an appearance.  "There is a bomb in the federal building," Jones said according to court documents.
After the call was made, security officers pulled fire alarms and instructed the building's occupants to stay put while the officers searched the building.  "I'm literally just standing up to make my argument when the alarm goes off," Guy said.  Peebles later noted that no lawyers attempted to enter the courthouse during the search.
Guy's proposed sanctions were eventually denied and the case was settled, although investigators would not discover the identity of the caller until much later.
"Lawyers in particular have to go through very stressful situations," Edward Z. Menkin, Jones' attorney, said. "She was in one and she's paid a terrible price."  Jones reportedly stopped working at Mackenzie Hughes in September of last year. Menkin believes she no longer practices law.  She was charged with third-degree falsely reporting an incident in May of this year and is scheduled to plead guilty on August 4.
Jones also sent a letter of apology to the Peebles for her case, who said "she's deeply remorseful and embarrassed."
"I sincerely feel badly for her," Guy said of Jones. "She must've been under a lot of pressure."
[Image via Shutterstock]
Have a tip we should know? [email protected]