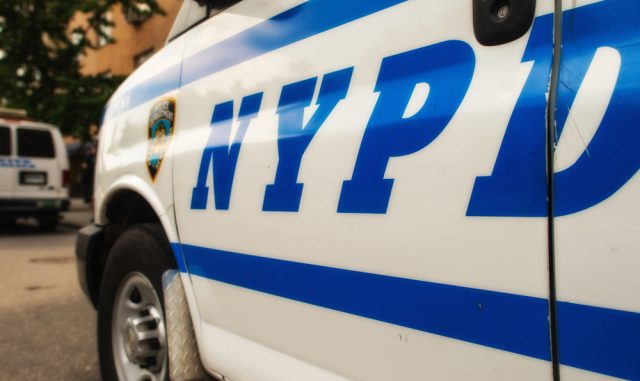 A former sergeant with the NYPD has been found guilty of third-degree sexual abuse for throwing semen on a female coworker at police headquarters over two years ago.
Michael Iscenko, 56, was fired a few months after the incident in which he tossed an unquantified amount of seminal fluid on a 61-year-old fellow employee's leg.
The victim testified last week at trial. She said:
"I felt something cold and wet behind my leg. I turned to look and saw a creamy substance. I saw Mike behind me and told him, 'Ewww! Why did you do that?' in disgust, and he just looked at me and walked to his office."
Iscenko's target, a former civilian employee, was an administrative aide with the department before retiring. A separate civil suit against the city netted her $147,250 in a settlement.
Security footage shown to jurors showed Iscenko crouching behind the victim, flinging something at her and then hurrying off when confronted. Reports initially said the veteran NYPD sergeant ran away like a child after the incident. As far as motive goes, Iscenko apparently had a crush on his victim.
His lawyer contested the categorization of that substance as semen, saying that the defense's lab tests proved it was saliva. Assistant District Attorney Emily Chung persuasively disagreed, however, saying the city's own lab tests showed the fluid couldn't be anything other than semen. Iscenko plans to appeal his conviction.
The disgraced former cop faces three months in prison for the misdemeanor offense and will be allowed to remain free until the sentencing phase of his trial in mid August. He'll also be allowed to keep his pension.
[image via shutterstock]
Follow Colin Kalmbacher on Twitter: @colinkalmbacher
Have a tip we should know? [email protected]