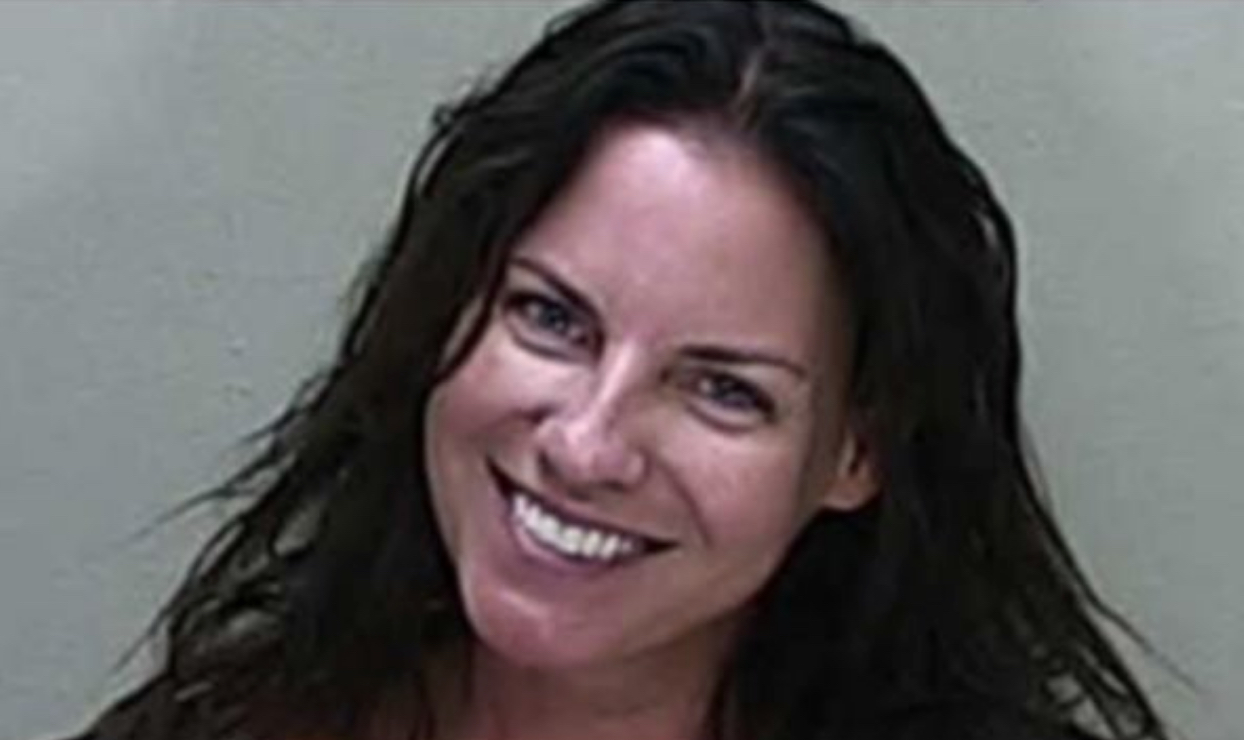 An woman whose wide smile has drawn attention to her mugshot may soon be facing manslaughter charges over an alleged drunk driving incident that originally landed her in jail.
Angenette Marie Welk, 44, has been accused of causing a crash that took the life of 60-year-old Sandra Clarkson. The fatal collision occurred on the night of May 10, when Welk's vehicle reportedly hit the back of a stopped Hyundai Elantra, which was being driven by Clarkson's 18-year-old daughter Shiyanne Kroll.
According to the Florida Highway Patrol, Welk rear-ended Kroll's vehicle, causing the car to slam into the back of a trailer being pulled by a truck that had stopped in front of her. Kroll herself only suffered minor injuries, but her mother was fatally injured and died just days later while being treated at the Orlando Regional Medical Center. The driver of the truck was not injured.
Keonna Sciacca, another of Clarkson's daughters, had somber words for her mother. She said:
It's definitely wrecked our family forever, not just temporarily, this was a permanent thing that (Welk) did. (I'm) trying to cope with the fact I won't see her walk again, she won't be home when I get home from work or in the mornings when I get home from work. I won't be able to talk to her, I won't see her laugh, she won't see me laugh. I can't hug her I can't tell her, 'Goodnight, I love you,' It's destroyed us.
Kroll noted the disparity between Welk's beaming mugshot and the crash that took her mother's life, noting, "That disgusts me and that means she has no remorse for what she did at all and I hope that judge sees that picture and says the same thing."
According to police reports obtained by WKMG News 6, Welk had difficulty following instructions during a field sobriety test, reeked of alcohol, and her blood alcohol content was more than twice the legal limit. She reportedly told state troopers that she crashed because she dropped her phone in the car.
Welk was arrested on the scene and charged with Driving Under the Influence (DUI), DUI with property damage, and DUI with great bodily harm. She was then booked into the Marion County Jail where she made bail and eventually released.
The Florida Highway Patrol is currently working with the local state's attorney's office to upgrade Welk's charges to include DUI manslaughter. If convicted on that charge, she faces a minimum of four years in prison. But judges have wide discretion in doling out prison time over DUI manslaughter in the Sunshine State. The average sentence in Florida for such a crime is just under 10 years.
[image via Marion County Jail]
Follow Colin Kalmbacher on Twitter: @colinkalmbacher
Have a tip we should know? [email protected]