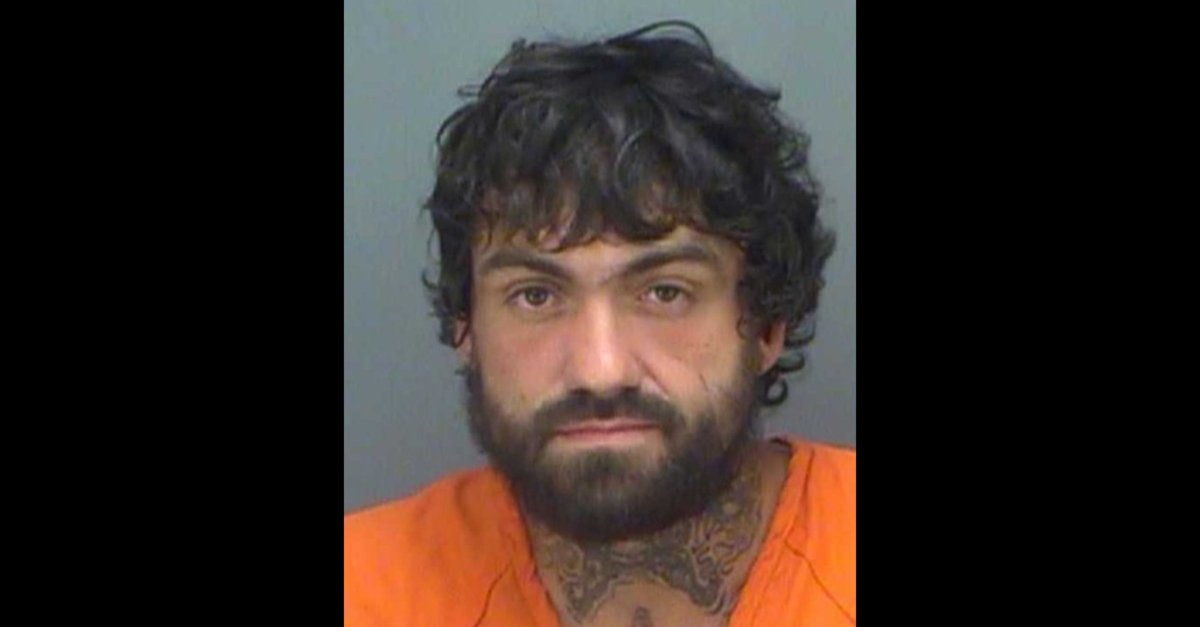 A Florida man was arrested Wednesday for allegedly beating up another individual in a fight over rap legend Tupac Amaru Shakur. Thomas Alden Statkiewicz, 35, faces a felony charge of battery, according to Pinellas County records viewed by Law&Crime.
Clearwater cops said they got numerous calls about the attack. They arrived and found the victim with "heavy facial injuries," according to the arrest affidavit. The man sustained huge lumps on his face. His eyes were swollen shut, cops said. While conscious, the man was intoxicated, and unable to "really communicate" with investigators, investigators said. Authorities transported him to the Morton Plant Hospital. Doctors determined the man's nose was broken, but he didn't sustain brain bleed.
Police relied on witness statements to identify Statkiewicz as an attacker. In a post-Miranda interview, the defendant allegedly claimed he attacked the man in self-defense. The other man punched first, he said in the affidavit. The fight was over 2PAC. Statkiewicz allegedly admitted to to striking the victiim more than once; he sustained cuts on his knuckles, cops said. He said that he suffers from schizophrenia and bipolar disorder. Cops claimed both men were intoxicated.
The defendant was convicted last May in a felony battery case, and sentenced under guidelines to 98 days time served.
Statkiewicz's public defender Robert E. Gardner declined to comment on the case.
Records show the defense pleaded not guilty on Thursday and demanded discovery. The case is ongoing, but it's worth mentioning that mental illness is a mitigating factor for sentencing under Florida law. Statkiewicz remains at the Pinellas County Jail in lieu of $2,500 bond.
[Mugshot via Pinellas County Jail]
Have a tip we should know? [email protected]