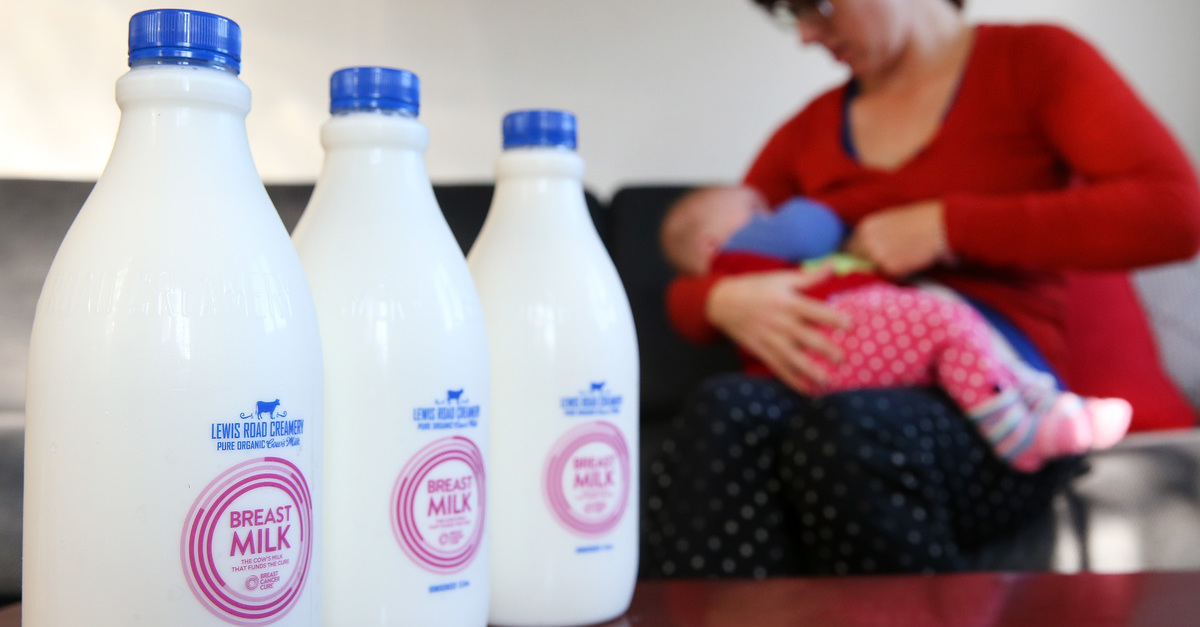 A candidate in Florida claims his Facebook account was hacked after someone purchased a social media ad buy accusing his female opponent of having defective breastmilk.
John Redmond, 57, is currently running for New Smyrna Beach City Commission Zone 1. Jessica Realin, 33, is the disparaged opponent in question. Redmond is a retired businessman and teacher. In 2015, Realin co-founded the Florida Mothers' Milk Bank. The organization provides human milk to dozens of neonatal ICUs across the Sunshine State. The controversial ad reads, in part:
Possibly due to genetic defects in her family donating her breast milk might pass on her inferior genes to unsuspecting families. Her son…was born at 24 weeks of gestation in January 2012, and her daughter…was born in December 2013 at 29 weeks. Notice the rainbow pin. This is an editorial comment.
The ad also claims to be "paid for by John Redmond Campaign."
Since July 16, Redmond has purchased six legitimate $100 ads through Facebook for his campaign. All of those ads are apparently focused on his campaign and don't call attention to the three other candidates in the race.
In comments to the Palm Beach Post, Redmond said, "My Facebook account obviously was hacked." The Post also notes that Redmond provided the outlet with a screenshot of a Facebook email from 10:35 a.m. on the Tuesday the ad was purchased, noting that someone had logged in "from a device or location you don't usually use."
Redmond said he tried to deal with the suspicious login sometime after lunch that day, but was unable to do so, and after a late night spent attending a City Commission meeting, deactivated both his personal and political accounts. He said, "I'm not a computer guy. It took me a long time to figure out what was happening."
That response apparently didn't sit well with Realin. The attacked candidate and her supporters immediately started posting criticism of Redmond and the ad–and launched a petition on change.org demanding that Redmond drop out of the race.
In comments to the Palm Beach Post, Realin attacked Redmond over the alleged attack ad. She said:
It's a convenient story, in my opinion. Whoever hacked him had to want to pay $100. I honestly was hoping he was hacked, but either way — if he was hacked, why didn't he just answer the phone calls?
Redmond said he didn't receive a single phone call from Realin.
[image via Fiona Goodall/Getty Images]
Follow Colin Kalmbacher on Twitter: @colinkalmbacher
Have a tip we should know? [email protected]