Are you following the federal government's social distancing guidelines as the spread of the COVID-19 coronavirus accelerates at an alarming rate? Broward County Bond Court in Florida isn't, even though spread of the virus among inmates in jails and in prisons is a serious concern.
Broward County Bond Court, located in Fort Lauderdale, is where defendants make their first court appearances after being arrested; where a judge determines whether there was probable cause for the arrest; whether to set a bond; whether let the defendant go free until trial or have them remain incarcerated.
Check out the video above at 1:02:00 mark. It shows that defendants, as recently as Monday, are packed in closely together. Here's a photo for convenience: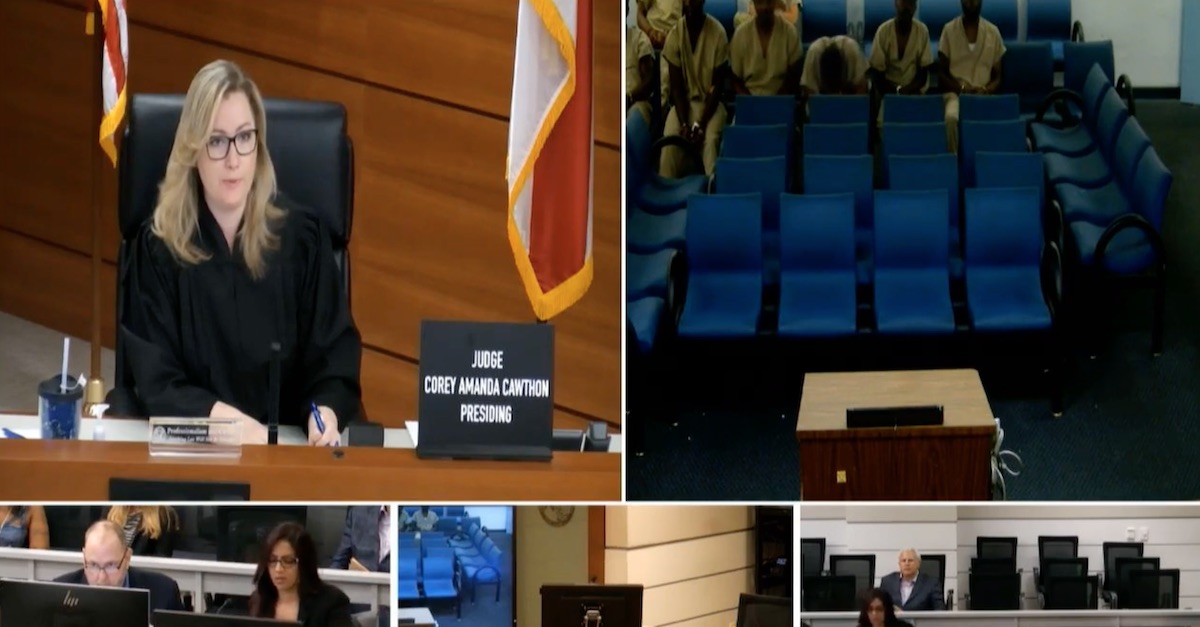 Things weren't any better on Tuesday (see the 56:00 mark).
A still image also tells the story of sardine-like packing in of defendants.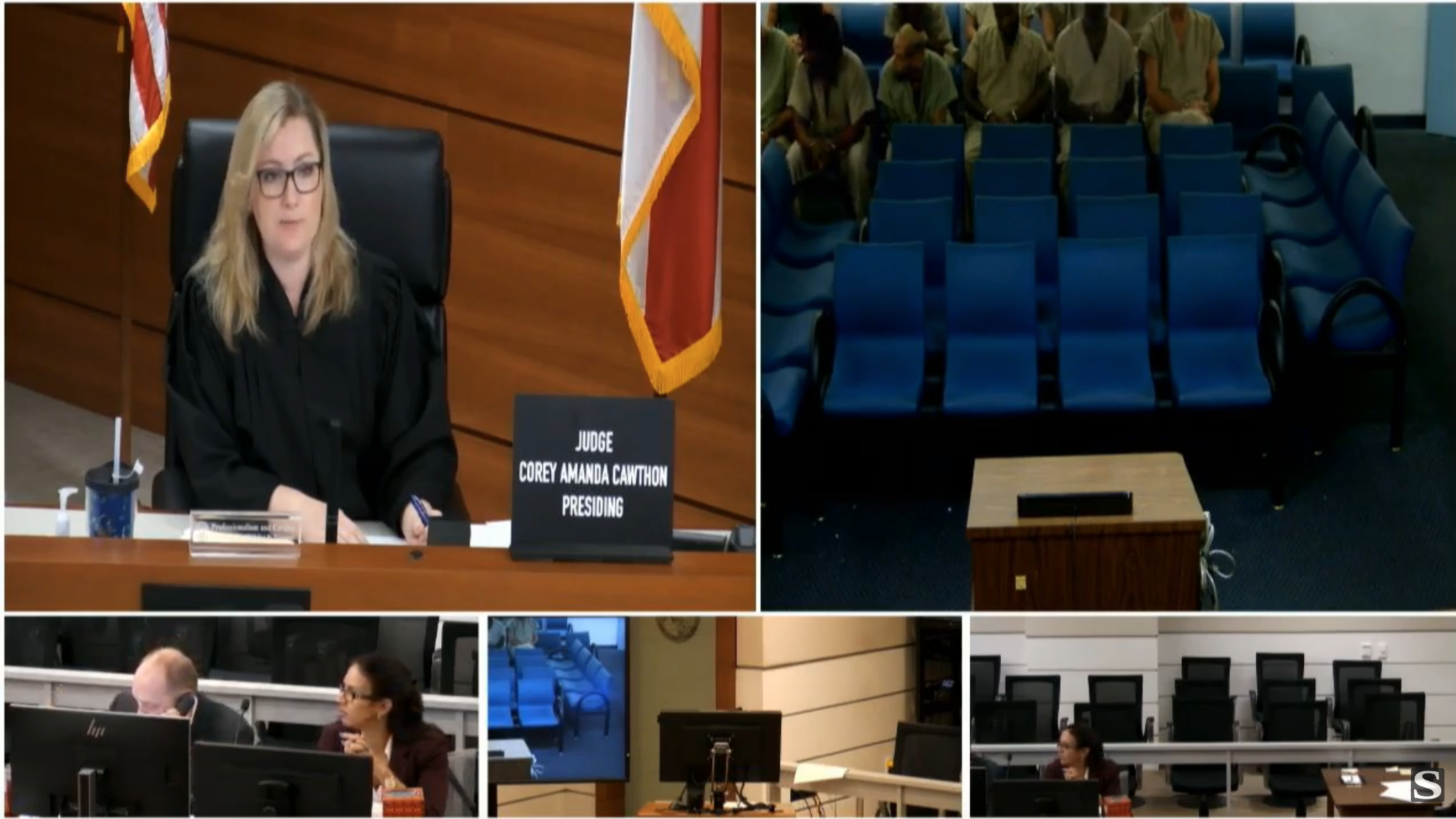 One way of looking at this: At least it's not what one Louisiana church has done or what Liberty University is planning to do.
Law&Crime reached out to the court for comment, asking the court if it was concerned about containing the spread of the virus.
"Of course the court is concerned about the spread of the virus – that is why almost all court personnel have been sent home. The first time I was advised of this issue was today," Chief Judge Jack Tuter said. "The Broward Sheriff's Office controls in-custody movement in the jail, and I have asked them to immediately implement CDC protocols."
Editor's note: this story was updated post-publication with comment from Judge Tuter.
[Image via YouTube/Sun Sentinel screengrab]
Have a tip we should know? [email protected]