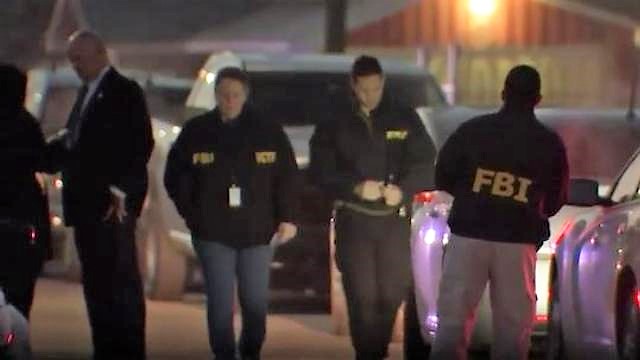 An FBI agent shot and killed a kidnapping victim Thursday in Houston, Texas — a victim the FBI appears to have been trying to rescue. The victim was struck by at least one gunshot at a home, but later died at a hospital, in what the FBI called an "operation" it was conducting at the residence. Local police said the victim had been kidnapped and held for ransom, CBS News is reporting.
It started when two suspects apparently went to the victim's home and demanded payment for a reported $8,000 debt. The suspects tied up the victim and his son, trashed the house they were in, and then took off with the victim. The suspects then demanded a $20,000 ransom payment from the victim's brother, the brother later told police.
The authorities eventually located the suspect in a home with a women and other children. They stormed in. That's when the fatal shot was fired. The suspect was still tied up when he was shot by the agent, court documents obtained by local affiliate KHOU-TV indicate.
The woman inside the home, Sophia Perez Heath, 35, was arrested. Two other suspects were located in a Houston-area hotel. They are identified as Nicholas Cunningham, 42, and Jimmy Sanchez, 38. The two men are charged with aggravated kidnapping and aggravated robbery. Heath faces an aggravated kidnapping charge. The three could also be charged with murder, CBS News reports, because their underlying crimes led to the suspect's death.
KTRK-TV noted that the victim was related to one of the suspects by marriage.
[Image via screen grab from KTRK-TV, ABC13, Houston.]
Have a tip we should know? [email protected]
Aaron Keller - Deputy Editor-in-Chief