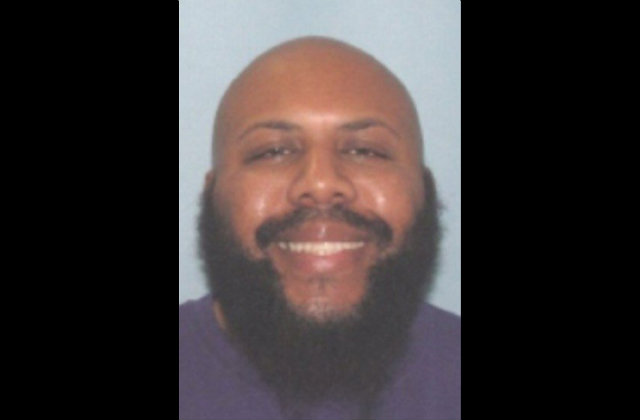 The daughter of shooting victim Robert Godwin Jr. sued Facebook on Jan. 19, saying that the social media platform should've done more to stop killer Steve Stephens. The lawsuit by Debbie Godwin argues that the company, which collects data from its many users, had ample warning to do something before the death.
Cops said Stephens killed Robert Godwin, a 74-year-old with 10 children and 14 grandchildren, at random on April 16, and broadcast the murder to Facebook. The lawsuit argues that Facebook already collected data showing his state of mind. Here's what Stephens wrote earlier on April 16, according to the complaint, filed in Cuyahoga County, Ohio:
FB my life for the pass year has really been fuck up!!! [sic] I lost everything I ever had due to gambling at the Cleveland Jack casino and Erie Casino…I not going to go into details [sic] but I'm a my breaking point I'm really on some murder shit…FB you have 4 minutes to tell me why I shouldn be on death row!!!! dead serious #teamdeathrow
"Still, the Facebook Defendants took no action in response to the information they collected," the lawsuit said. The complaint argues that Facebook, by collecting such information, was aware of what Stephens was saying, and was therefore responsible for telling law enforcement. They certainly had the tools to help locate him, the lawsuit says.
"The Facebook Defendants also collect and analyze information about device locations, including specific geographic locations, such as through GPS, Cellular, Bluetooth, or WIFI signals, as well as connection information such as the name of the mobile operator or ISP, browser type, language and time zone, mobile phone number and IP address," the complaint says.
Stephens, who later shot and killed himself, also claimed in a Facebook video that he murdered 13 people, though Cleveland Police Chief Calvin Williams said cops didn't find any victims besides Godwin.
The lawsuit seeks damages of at least $25,000. The executrix of Stephens' estate was also named in the lawsuit, but she could not be reached as of press time.
"We want people to feel safe using Facebook, which is why we have policies in place prohibiting direct threats, attacks, serious threats of harm to public and personal safety and other criminal activity," Facebook Associate General Counsel Natalie Naugle told Law&Crime in an emailed statement. "We give people tools to report content that violates our policies, and take swift action to remove violating content when it's reported to us. We sympathize with the victim's family, who suffered such a tragic and senseless loss."
[Image of Stephens via the Cleveland Police Department]
Have a tip we should know? [email protected]